Beyond the Paper Application:
Building a Robust (and Affordable)
Eligibility Certification Program
Webinar Recording and Materials
Webinar Overview
Ready to move beyond your one-size-fits-all eligibility certification model, but lack the budget to build out a full in-person assessment program? Whether your agency has a low-volume Americans with Disabilities Act (ADA) paratransit program that doesn't necessitate in-person assessments or you're looking for a way to save valuable funds in today's post-COVID transit landscape, it's time to go beyond the paper application and rubber stamp!
The ADA eligibility process may vary from one transit agency to another, but we know you always have one main goal: ensuring only truly eligible passengers are certified to use costly paratransit services. Using technology and innovation, there are more options than ever for your paratransit certification process, including customizable remote certification platforms that provide full management of all eligibility functions:
No more paper-based processes
Eliminate internal administrative workload
Maintain full ADA/HIPAA compliance
Achieve accurate conditional and unconditional determinations
Reduce certification and paratransit costs
Prevent fraud, waste, and abuse
If you missed the live event, great news – the recording is now available! Click play above to watch our expert panelists  discuss how your ADA paratransit program can build a more robust, yet still affordable, approach to eligibility certification that ensures accurate and responsible eligibility determinations–without the cost of an in-person team.
---

Meet Our Panelists
---
Moderator – Brian Balogh


Chief Operating Officer, Transit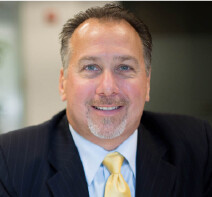 Brian joined MTM in 2016 to lead our Transit operations, which includes our industry-leading mobility management program. With more than 24 years of transit management experience, Brian has expertise overseeing successful transit operations across the nation, including fixed route, paratransit, mobility management, and ADA assessment and travel training programs. Under his leadership, MTM's mobility management functions have expanded to provide eligibility certification and travel training services at large transit agencies from Hawaii to Washington, DC.
Panelist – Michael Davis
Senior Director, Mobility Management

Mike has more than 15 years of experience working with public transit systems and has an in-depth understanding of paratransit operations, travel instruction, assessments, and the ADA. Before joining MTM, he served as the Assistant Director of Customer Service and Paratransit for the Akron, Ohio METRO RTA, where he managed the agency's 65 vehicle paratransit fleet, created a new paratransit eligibility determination process, and developed a nationally recognized travel training program. Mike is also active in several industry organizations, serving as the chair of the Ohio Public Transit Association's Paratransit Peers Group and as President Elect of the Association of Travel Instruction.
---
---
---
Panelist – Rick Holbrook


Chief Technology Officer
---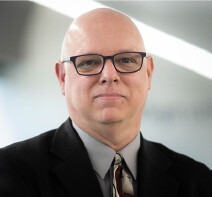 Rick has more than 35 years of experience leading technology functions for large organizations. He provides expert guidance for MTM's technology-driven business solutions, including the ongoing development of our proprietary remote certification platform. As the leader of our high performing IT team, Rick provides true vision for future technology enhancements and investments, ensuring a seamless digital experience for stakeholders.
---
---