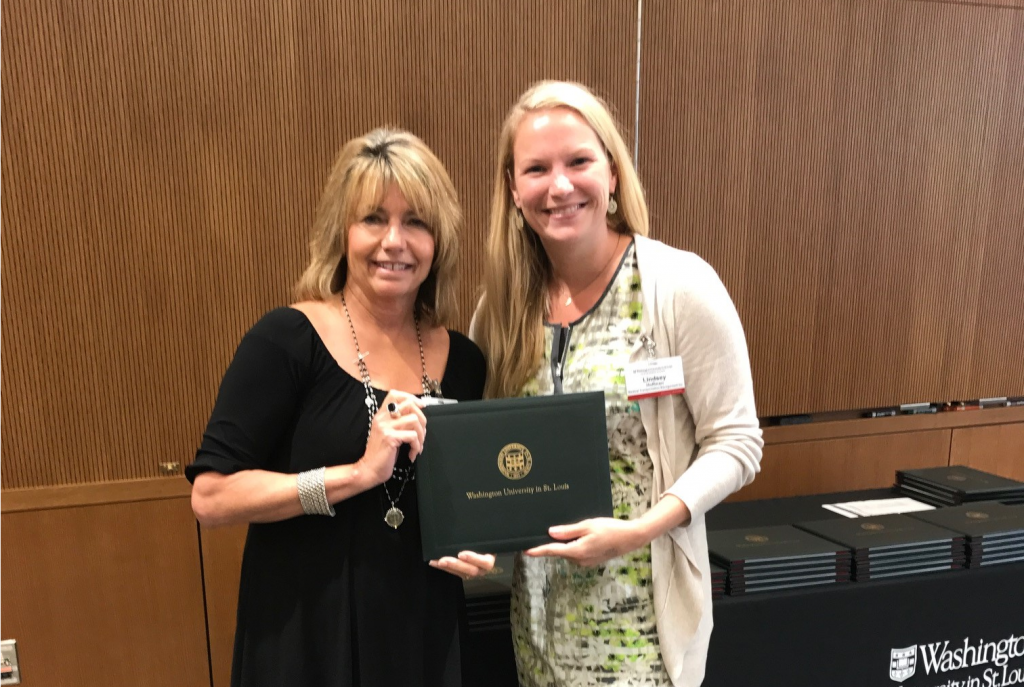 MTM's WashU Women's Leadership Forum Graduates
We'd like to solicit your assistance in congratulating MTM's VP of Program Governance, Pam Cook and Director of HR Operations and Talent, Lindsey Hoffman on their graduation from Washington University's Olin School of Business Women's Leadership Forum earlier this month! Pam and Lindsey joined an alumni base full of fellow MTM leaders.
The Women's Leadership Forum is an eight month program that provides women in business educational support to enhance organizational performance. Pam and Lindsey covered in-depth sessions entitled: "Power, Politics, and Informal Leadership," "Difficult Conversations," "Managing Your Leadership Journey," "Leveraging Your Strengths," and more. The program pooled together key developmental resources and provided access to exceptional speakers- all seasoned female professionals.
"I was extremely honored and excited to be able to participate in this leadership group," said Lindsey. "The conversations and connections I made during the program were incredible!  Each class had a different topic; all centered around growing us as women leaders, and I found it to be very empowering and invaluable." On graduation, Lindsey admitted, "Friday's event was bittersweet.  I was glad to be considered a 'graduate and alumni,' however I will miss driving to Washington University every month to sit and talk through important topics with the amazing women in our group. The honest, genuine feedback that was presented on a monthly basis helped me grow as a leader.  I am truly thankful to MTM for this opportunity!"
The graduation event featured St. Louis's first female mayor, Lyda Krewson, as the keynote speaker. Her powerful speech encouraged graduates never to be afraid to take risks, and was eloquently presented. We're thankful to Pam and Lindsey for representing MTM as an organization with strong female leaders in the St. Louis community!