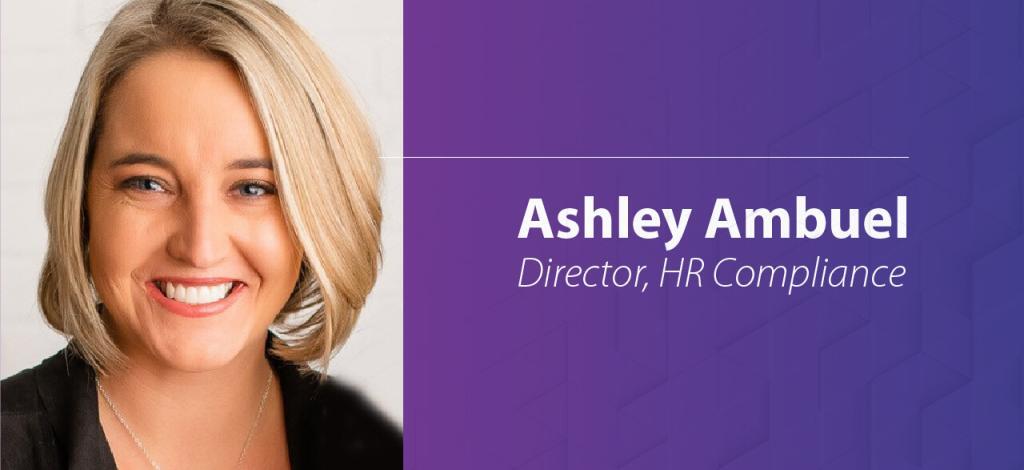 Welcome Director, HR Compliance Ashley Ambuel
MTM is excited to announce the hiring of Ashley Ambuel as Director, HR Compliance, an important role in the organization responsible for ensuring HR policies, procedures, and practices comply with all state and federal guidelines. Ashley replaces long-time Director, HR Compliance Patsy Heavey, who is retiring this year following a 23-year career with MTM.
An experienced leader with a 13-year background in human resources, Ashley joins MTM from Stifel Financial, where she spent five years as Director, Employee Relations. While with Stifel, she was responsible for the company's employee relations programs for 5,000 associates across four business groups. She also served as the firm's Diversity Officer, and was a member of the organization's Women's Initiative Network. She earned her Bachelors of Science Degree in psychology from Southern Illinois University—Edwardsville, and holds her Professional HR Certification (PHR).
"MTM is a quickly growing organization, and we need a leader who is comfortable working in a fast-paced, changing environment," said Chief Human Resources Officer Kerri Mileski. "With her background leading high performing teams and aligning HR strategies with corporate objectives, I have full confidence that Ashley will ensure our policies are enforced fairly and consistently across the organization."
Welcome to MTM, Ashley!