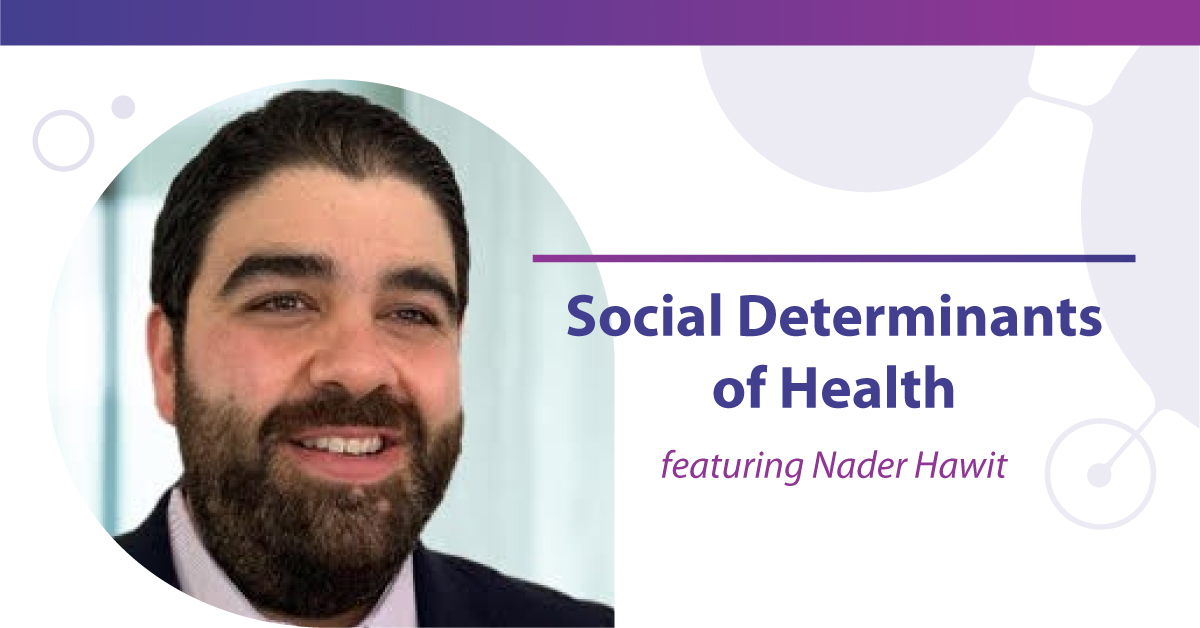 Social Determinants of Health: Food Insecurities, Access, and Stability
Breaking down the six segments of social determinants of health (SDOH) helps us understand not only the importance of each determinant, but also how to find solutions for each through reliable transportation. This month, MTM's Senior Director of Digital Products Nader Hawit discusses the importance of food access and stability, and how MTM utilizes our NEMT services to close gaps for those affected by food insecurities.
The Problem
Historically, food insecurities have gone up and down—that is until the COVID-19 pandemic hit in 2020. According to a National Academies Press article, hunger truly began to dip in the United States in the late 1960s, even though a number of major federal assistance programs were already in place. Numbers continued to lower and rise in the years to come, until the pandemic struck, altering numbers across the charts. Between December 2021 and December 2022, the share of adults reporting food insecurity increased from 20% to 24.6%–almost a quarter of the population.
The Supplemental Nutrition Assistance Program (SNAP) provides food benefits to low-income families to supplement their grocery budget. In January 2021, a 15% increase in SNAP benefits was granted to participants. In March 2023, those additional allotments were rescinded, leaving participants (particularly older adults) who were not completely recovered from the pandemic in a state of deficit. Additionally, according to the U.S. Government Accountability Office, grocery costs increased by 11.3% in 2022, when previously the annual increase was just 2.27%. The mix of these two factors has led to a disproportionate increase in Americans who are food insecure.
MTM's Approach to Addressing Food Insecurities
Transportation is a key factor in improving the impact of this social determinant. MTM uses current resources to combat the growing problem of food insecurity. In order to allow members to gain better access to food, MTM helps them get to and from grocery stores and food pantries, when allowed by our clients. In addition, MTM also partners with grocery stores and food pantries to deliver food supplies to members with limited mobility.
Food insecurity is strongly correlated with adverse chronic conditions, malnutrition, worsening of diabetes, greater fall rates, and numerous other conditions that are reliant on dietetic-tailored diets, which is why food security is the social determinant that is continually tied to access to transportation. All too often, when given one or the other, individuals will forego healthcare in order to be able to afford food, making it more pertinent to break down the barriers to nutritious food options using MTM's transportation services.
MTM works closely with government agencies like Medicare and Medicaid, which have their own resources to fight food insecurity. Medicaid and some Medicare Advantage plans offer grocery allowances and meal delivery services. They provide nutrition education and food assistance models, and identify members experiencing food insecurity, referring them to specific social service programs.
Through supplemental benefit program partners that deliver dietetic-tailored meals to members in need, MTM works with our Medicaid and Medicare clients to help. Meal delivery for those with mobility concerns is a key solution to unlocking access to nutritious food. Our missions are well aligned to remove barriers to access care to all demographics, and drive health outcomes in the communities we serve.
A Look Into the Future
At MTM, we continually look towards future goals that can help us achieve our vision of communities without barriers. Future solutions include additional government guidelines and regulations, support, and fundraising benefitting food kitchens and services. Implementing transportation assistance to and from food insecure locations can all help work towards improving food insecurities.
An additional project MTM looks forward to is the launch of is Wanda.  Wanda offers remote care delivery through an easy-to-use application, making aging in place easier than ever. More importantly, it offers caregivers and the fragile family members they care for a convenient web-based platform to securely facilitate dietetic pre-packaged meals, as well as access to groceries from local grocers.
MTM strives to create solutions to the ever-persisting problem of food insecurity in our communities, and consistently works to break down barriers with various transportation services. Looking to the future, many programs currently in existence—either through Medicare, Medicaid, or MTM—have the potential to further increase quality of and access to healthy foods for underserved populations.