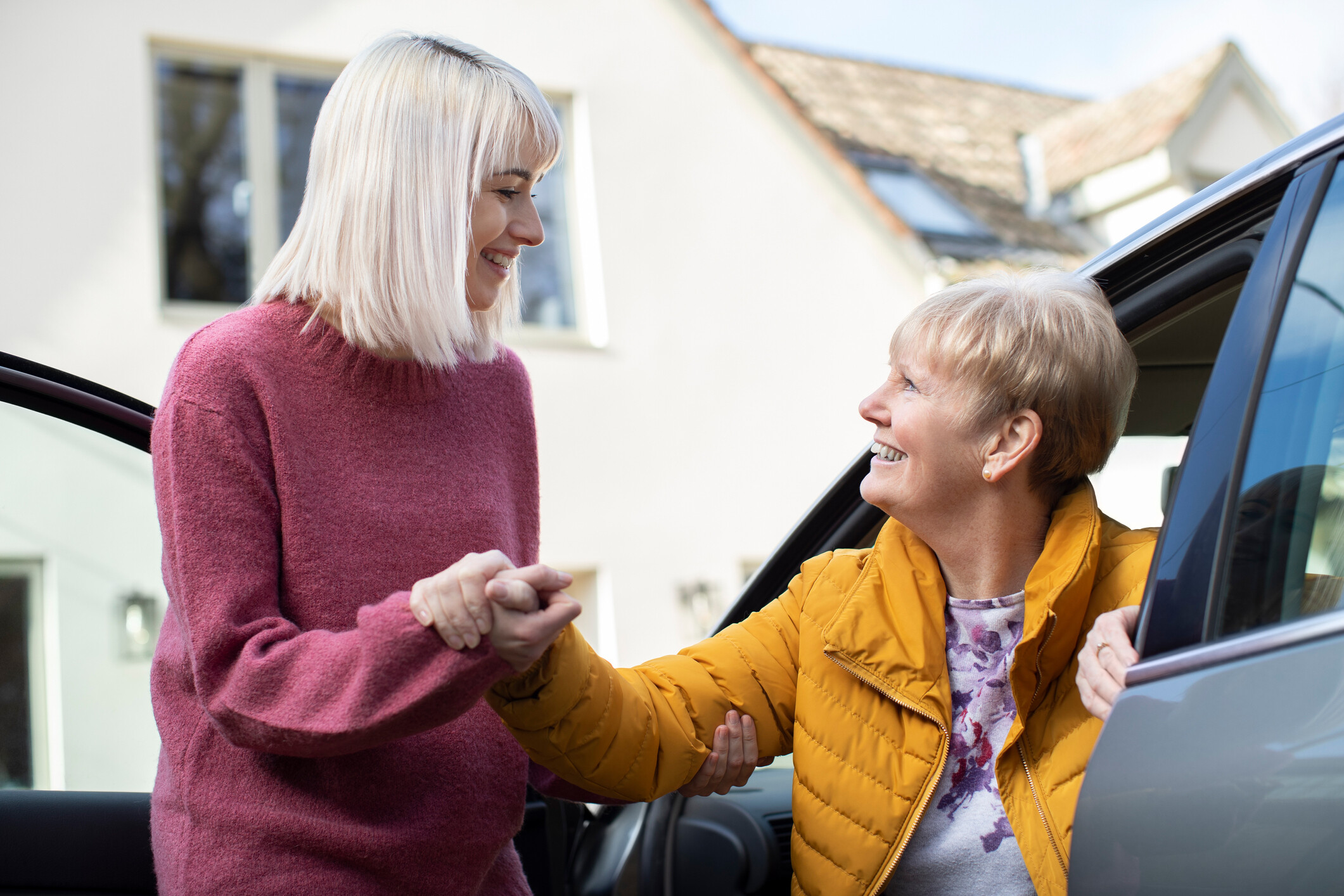 SDOH: Partnering with Healthcare Facilities in Quality Transportation
Did you know that an estimated 3.6 million Americans miss or delay medical care each year because of transportation issues? Across the nation, MTM partners with healthcare facilities to deliver quality transportation–but we also work with them to make positive impacts on social determinants of health (SDoH). After taking it back to basics last month and discussing how MTM is leading the way in helping our clients mitigate the impact of social determinants through reliable community transportation, this month our Director of SDoH and Product Development Tamara Carlton hits on how collaborative partnerships with healthcare facilities can impact social determinants.
The Relationship Between SDoH and Quality Transportation
According to the National Academy of Science, people battling SDOH considerations are at higher risk of dealing with transportation issues, which can negatively affect their overall health. Removing these barriers and engaging in strong partnerships with healthcare facilities is what makes MTM the top rated non-emergency medical transportation (NEMT) broker for managed care organizations.
The Role Healthcare Facilities Play in Addressing Transportation Barriers
Healthcare facilities use multiple strategies to address social determinants with their patients, including quality transportation. Recommendations like screening and evaluating patients' transportation needs, providing transportation resources through community partnerships, and working within facilities and their programs are all great examples of valuable strategies that make an impact.
According to the American Hospital Association, improving or providing transportation also impacts health outcomes, quality of life, and cost savings for patients and health systems alike. Healthcare facilities are well positioned to influence their patients to make a positive impact on their health outcomes. By understanding how transportation affects overall community health, facilities can integrate transportation access and reliability into their own mission and practices.
How Does MTM Support Facilities?
By partnering with MTM, healthcare facilities create new opportunities to have reliable transportation at their fingertips. MTM coordinates quality transportation services through community partnerships, ensuring patients have the rides they need to access healthcare. Between NEMT, home health coordination, preventative care services, and more, MTM focuses on managing life-enhancing and sustainable healthcare services. Melissa Workman, an MTM Senior Training Manager, commented that "there are many important steps facilities, for instance hospitals, need to take with their transportation partners, because not every patient has a strong support system in their lives. It is not simple to arrange transportation. MTM works with our medical facility partners to support a more streamlined approach, always keeping the member-first mentality." Simple, yet important, steps like scheduling and confirming transportation arrangements in a timely, organized fashion helps MTM stand out in the industry.
For more than 25 years, MTM has partnered with our healthcare facility partners to develop innovative solutions for accessing healthcare, promote independence, and connect community resources. Our operational teams work together daily to give back to our communities through transportation, helping to solve for social determinant concerns. Here's what some of our passengers and healthcare facilities partners had to say:
"Thank you so much for taking the time out of your morning to educate me on MTM services. I learned so much and now I can educate others around me. I'm so happy that we were able to get in touch with each other!" – Erika, Well One, Rhode Island
"A special type of person is required to handle the responsibility of contacting members and keeping their rides organized. They must have patience, compassion, and thoughtfulness. But also be assertive and knowledgeable about what the business is trying to accomplish so a problem can be solved quickly with the least hardship for all parties involved. I am glad this company has that." – Martin, Florida
"Thank you so much for a very thorough training on MTM's portal today! I have newfound skills that will provide me new avenues and recourses to make reservations for our patients. Thank you!" – Patient Navigator, D.C.
By taking extra steps to educate our internal teammates and external healthcare facility partners on the importance of transportation safety, security, health conditions, and more, MTM is proud to create a positive experience for our members nationwide.