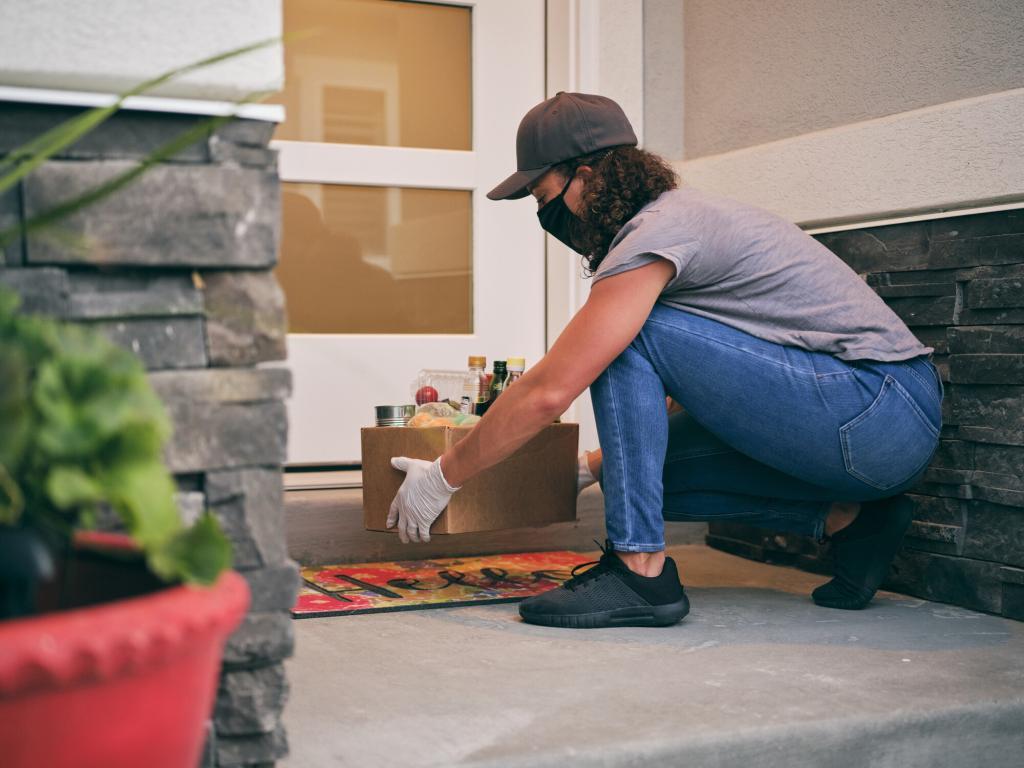 MTM Partners with MeridianHealth of Michigan to Deliver Meals to Food Insecure Pregnant Members
Focused on improving health outcomes among food insecure pregnant Medicaid members, MTM and MeridianHealth of Michigan are launching a pilot program to deliver meals to members' homes. Through the pilot, which is part of Meridian's efforts to reduce low birth weight, eligible members in the Detroit area receive boxes of necessities like proteins, dairy, fruits, vegetables, and shelf-stable items from Gleaners Community Food Bank of Southeastern Michigan. Gleaners provides emergency nutritious food to food-insecure residents across southeastern Michigan through geographically diverse mobile food distributions and its agency partner network. MTM is donating $30,000 to Meridian through our MTM Giving program to fund the pilot.
Under the delivery program, Meridian identifies a food insecure pregnant member who is interested in receiving food deliveries. The member then connects with MTM to schedule delivery, and MTM assigns the delivery to a local transportation provider within our non-emergency medical transportation (NEMT) network. The driver picks up the box of food from a Gleaners food distribution point and performs no-contact drop-off at the member's home. Participants are able to receive deliveries throughout their pregnancies and until one month following the births of their babies.
According to the US Department of Agriculture (USDA), women are especially vulnerable to food insecurity and its health consequences—particularly in households headed by single mothers and for women who live alone. Food insecurity during pregnancy can have serious health implications, including high blood pressure, pregnancy-related diabetes, prenatal stress, low birth weight, and an increased risk of birth defects like cleft palate and spina bifida. This program aims to alleviate those negative health risks and outcomes.
"As Meridian's dedicated NEMT vendor since November 2016, the partnership between MTM and Meridian to launch this pilot is a natural fit," said MTM President and CEO Alaina Maciá. "Food insecurity and other social determinants of health are becoming increasingly important factors in the overall health and wellness of the members we serve. We're excited to expand our partnership with Meridian to ensure healthy moms among their membership and reduce stress on food insecure members."