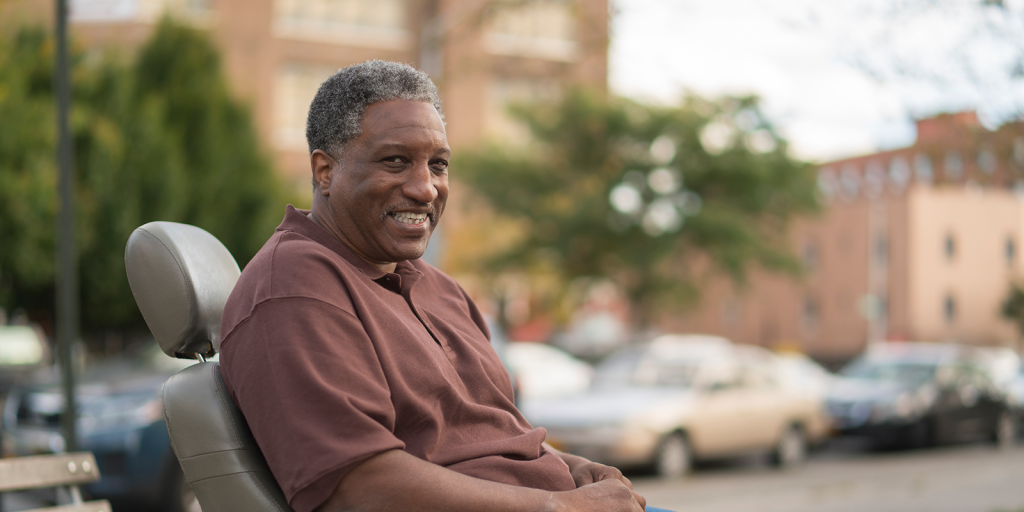 SDOH and the Impact of Transportation
By now, Social Determinants of Health (SDOH)—the conditions where people live, learn, work, and play that affect a wide range of health risks and outcomes—is a phrase we are all familiar with. Last month, our Director of Product Development and Social Determinants of Health Tamara Carlton touched on the basics of SDOH; now, she's here to explore where transportation fits in.
While using non-emergency medical transportation (NEMT) to ensure members get to their medical appointments is incredibly important, it's only half the battle in improving health outcomes. When a member has access to reliable transportation, they get better employment and education opportunities; an improved ability to connect with friends and family for social and recreational outings; and a consistent method for accessing basic daily needs like grocery stores, pharmacies, and healthy food options.
Every year, MTM provides more than 20 million trips to connect members with healthcare services–but we can do more! MTM and our health plan partners have the opportunity to leverage transportation to address SDOH and ensure long-term social wellbeing. By providing expanded community transportation to their members, health plans can improve health outcomes, reduce healthcare expenses, and encourage members to improve their quality of life.
With our existing logistics, provider networks and processes, we are the transportation partner that can help health plans bridge the gap between members and community, and resolve SDOH and the barriers they cause. Here's how transportation fits into solving for SDOH:
Economic Stability & Employment
Economic stability and employment affect our overall economy, our ability to afford food and housing, and our overall feeling of self-worth. MTM can provide transportation to job training, career fairs, and other community resources that assist in job replacement. With community outreach teams, we raise awareness for existing public transit options and other transportation resources. Additionally, establishing recurring trips for members helps them to and from their work sites.
Neighborhood & Physical Environment
46 million U.S. residents live in poverty. This negatively impacts their ability to afford quality housing, including the physical environment of their homes. At MTM, we provide transportation to parks, events, and other recreational activities to reduce the amount of time members spend in hazardous home conditions. Additionally, by partnering with community programs and housing associations, we can transport not only members, but also materials and equipment for home modifications to help housing pass safety inspections.
Education
Access to education has a direct impact on employment and living conditions. Lack of employment can lead to long-term economic hardships, wage gaps, and social isolation. For low-income families without reliable transportation, we can get members to and from school, vocational training, and other learning opportunities. Additionally, MTM partners with community organizations and non-profits to provide transportation to literacy programs, job training, and health education resources.
Food Quality & Stability
When families and individuals face food insecurity, they are at increased risk of developing chronic disease and developmental issues. They often have higher rates of hospitalization and readmissions. For individuals with limited transportation resources, we can help members get to grocery stores and food pantries along with organize food delivery.
Community & Social Contact
When members lack a sense of belonging and engagement due to limited social contact, it often results in social isolation. Socially isolated people—especially seniors—face higher mortality rates stemming from dementia, stroke, and coronary heart disease. MTM's transportation services can transport members to entertainment, social activities, nursing homes, and community care facilities.