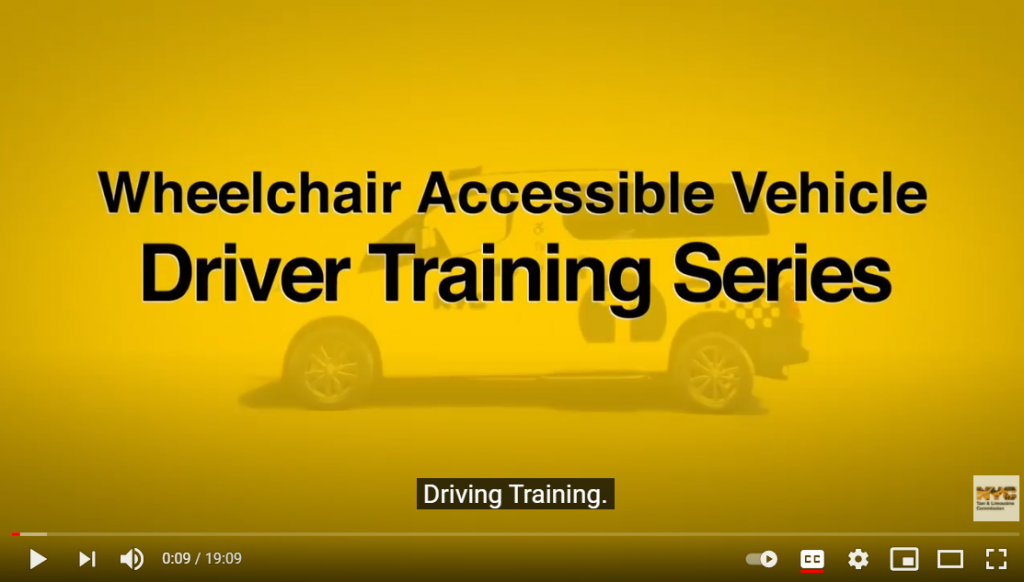 NYC Driver Training Video Series Wins Five Telly and Communicator Awards
MTM is proud to announce that, in collaboration with Prosper Digital TV and the New York City Taxi & Limousine Commission (TLC), a recent video training series developed by the organizations has won five Telly and Communicator Awards!
The NYC Driver Training Series is a sequence of educational videos intended to help the TLC's wheelchair accessible taxi drivers understand how to safely serve passengers with disabilities. On behalf of the TLC, MTM operates the Accessible Dispatch program, a transportation service that provides New York City residents and visitors with disabilities on-demand access to wheelchair accessible taxi service. We partnered with the TLC and Prosper Digital to develop the video series, which highlights tips to help drivers pick up and drop off passengers, properly secure mobility devices in their vehicles, and safely assist people with disabilities. The videos were translated and captioned in English and 12 additional languages, ensuring drivers who speak other languages can fully understand best practices and tips for success.
Congrats to our Marketing and New York City teams, as well as the leadership and production teams from the TLC and Prosper Digital, on your collaborative effort and exciting achievements:
Gold Telly Award for Branded Content: Education
Silver Telly Award for Branded Content: How-To/DIY
Communicator Awards for:

Copywriting for Online Video
Training for Online Video
How-To/Instructional for Online Video