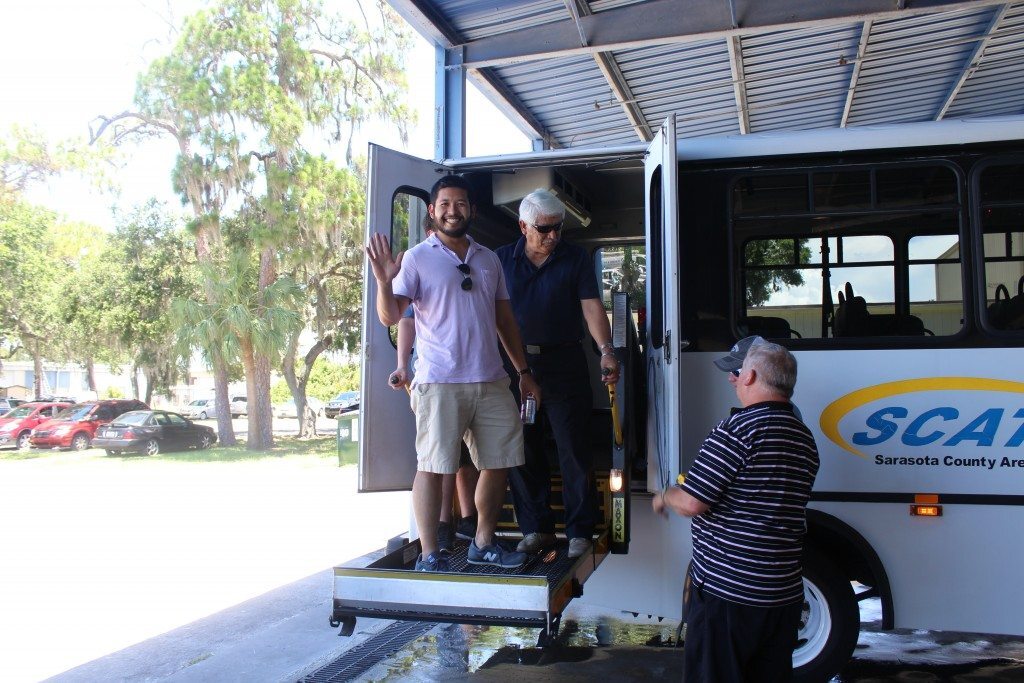 MTM Passenger Service and Safety Training
From June 28th through June 30th, MTM employees and employees from our affiliate Ride Right came together for an amazing opportunity: continued education through Passenger Service and Safety (PASS) Training in Sarasota, Florida. This three-day train the trainer certification was attended by members of the MTM training team as well as Ride Right supervisors, managers, and trainers. All attendees are now officially PASS Certified Trainers!
During day one, employees participated in PASS Training led by instructor Joe Seitz. Information presented included the background and history of PASS Training, and a message on its importance for drivers and staff members in the transportation world. Learners were then trained in Passenger Service and Safety, ADA, Service Animal Transportation, Disability Awareness, and Stress Management.
Day two topics included Bloodborne Pathogens, Dialysis Procedures, Mobility Equipment and Features, Operating a Lift, Wheelchair Securement, Sexual Harassment, Accidents/Emergencies, and Evacuation Procedures. Learners received hands-on training for wheelchair securement and proper techniques of securing the seat belt to the passenger. The highlight of the day for all employees participating in PASS Training program was dinner with President and CEO Alaina Macia.
On day three, learners participated in an in-depth Q&A session with Alaina. Participants were able to truly understand Alaina's vision for MTM and Ride Right, and received great insight on how to take what they'd learned back to corresponding offices. Following the session, the class had the privilege of experiencing the Ride Right operation first hand by visiting Ride Right Sarasota. Several MTM employees were able to put what they learned over the past couple of days into action, riding in a wheelchair and being secured properly in a wheelchair lift vehicle. Some learners even had the opportunity to travel in a wheelchair, allowing them to see firsthand what our members go through on a daily basis.