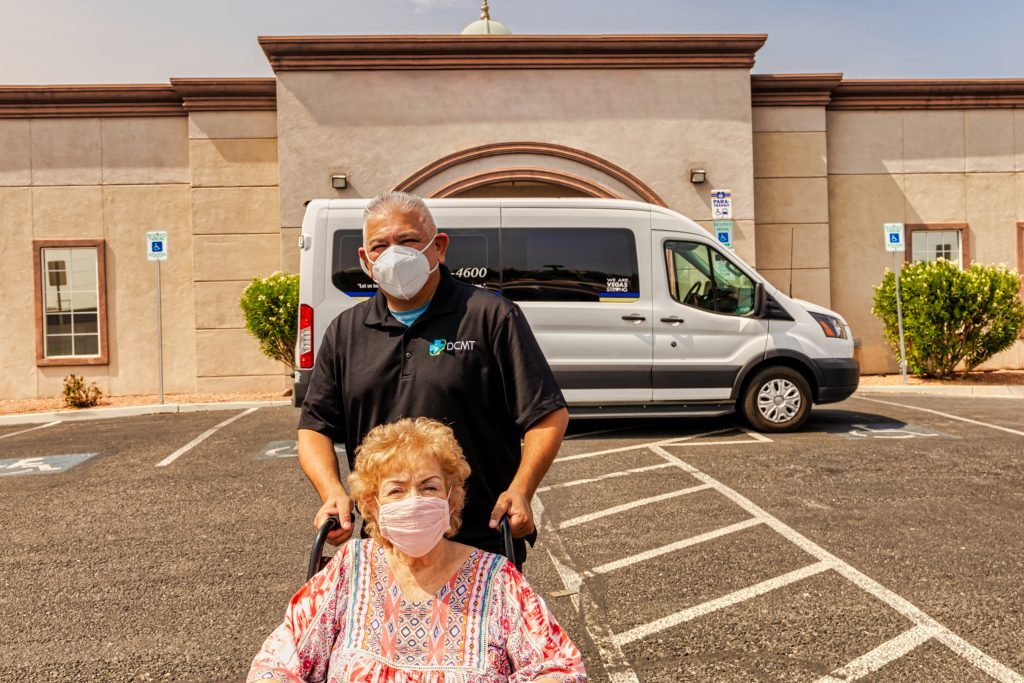 Nevada DHCFP Selects MTM to Continue Operating Statewide NEMT Program
Following four years of successful management of statewide non-emergency medical transportation (NEMT) services, the Nevada Department of Health and Human Services, Division of Health Care Financing (DHCFP) has chosen MTM to retain operation of its NEMT brokerage program. Since 2016, MTM has provided consistent, prompt, and efficient NEMT services to Medicaid recipients throughout the state, resulting in a high level of accountability, trust, and stakeholder satisfaction. The new contract term holds a base term of four years plus two optional one-year extensions, and goes live July 1, 2021.
Through a network of qualified transportation providers, MTM arranges nearly two million trips for Nevada recipients every year. Over the past four years, MTM's team of more than 60 Las Vegas-based staff have promoted access to care for recipients while reducing costs. Led by Program Director Sandra Stanko, this passionate team has focused on fostering relationships and removing community barriers.
"Since assuming Nevada's NEMT operation in 2016, we have worked to overcome the challenges previously experienced in the state, and have introduced a number of innovations into the program," said MTM's President and CEO Alaina Maciá. "We are excited to build upon our existing foundation of service excellence in Nevada to continue moving the program forward in the new contract term and beyond."
During MTM's tenure to date, we have introduced many efficiencies and enhancements to the program, including increasing public transportation utilization to 75% of total trip volume through partnerships with the state's Regional Transportation Commissions and by introducing travel training services. Moving into the new contract term, MTM has exciting program improvements and enhancements planned, including an increased focus on sustainability within the NEMT program and the launch of our proprietary MTM Link platform. MTM Link offers mobile apps and web portals to recipients, transportation providers, and medical facilities, allowing them to schedule, view, and manage trips from their mobile devices.
"With our continued focus on innovative technology, improved community access, and collaborative partnerships, we're excited to continue taking Nevada's NEMT program to the next level," Stanko said. "The Division is truly a valued partner to MTM. We are deeply rooted in the Nevada community, and we look forward to the ongoing enhancement of NEMT services throughout the state as we concentrate on providing the highest quality transportation service possible to Medicaid recipients."