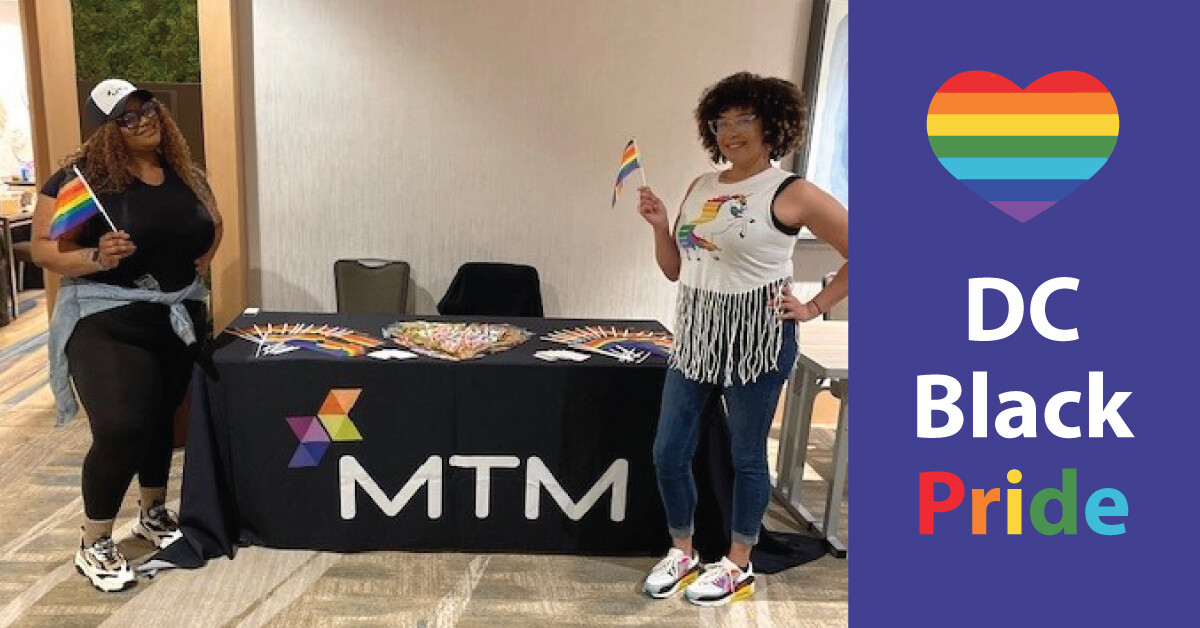 MTM Sponsors DC Black Pride Event for LGBTQIA+ Rights
MTM has always been an organization that prioritizes diversity, equity, and inclusion (DEI) efforts–and joining in Pride Month celebrations are no exception! Across our organization, we've kicked off June by celebrating and providing awareness toward LGBTQIA+ rights.
Our team in the District of Columbia joined in the celebrations by sponsoring and participating in the recent DC Black Pride event. DC Black Pride started in 1991 when the HIV/AIDS epidemic was at an all-time high. There had never been a bigger need for love, awareness, and resources for the LGBTQIA+ community. Three pioneers–Welmore Cook, Theodore Kirkland, and Ernest Hopkins–championed this need by rallying the DC community for the first DC Black Pride event, which drew 800 participants. Now, DC Black Pride is celebrated each Memorial Day weekend and draws more than 900,000 attendees. On the first day of the 2022 event, our local Community Outreach Trainer Danielle Dorsey and Ombudsman Porscha Thomas helped MTM showcase our support for the event.
During the event, MTM and other sponsors provided information about resources for members of the DC community, such as our non-emergency medical transportation (NEMT) services.
"As an ally and advocate of the LGBTQIA+ community, this was such an uplifting event for me," Danielle said. "There was such an intense feeling of love, support, strength, and beauty. I was so amazed at how much fun it was to participate and support an awesome cause."
"Being a person of color and a lesbian, there are often times when you have to choose the parts of you to celebrate and uplift," Porscha added. "DC Black Pride is a great opportunity for me to be able to be proud of being Black and LGBTQIA+. I am even more grateful to have an organization that fully supports this near and dear cause!"