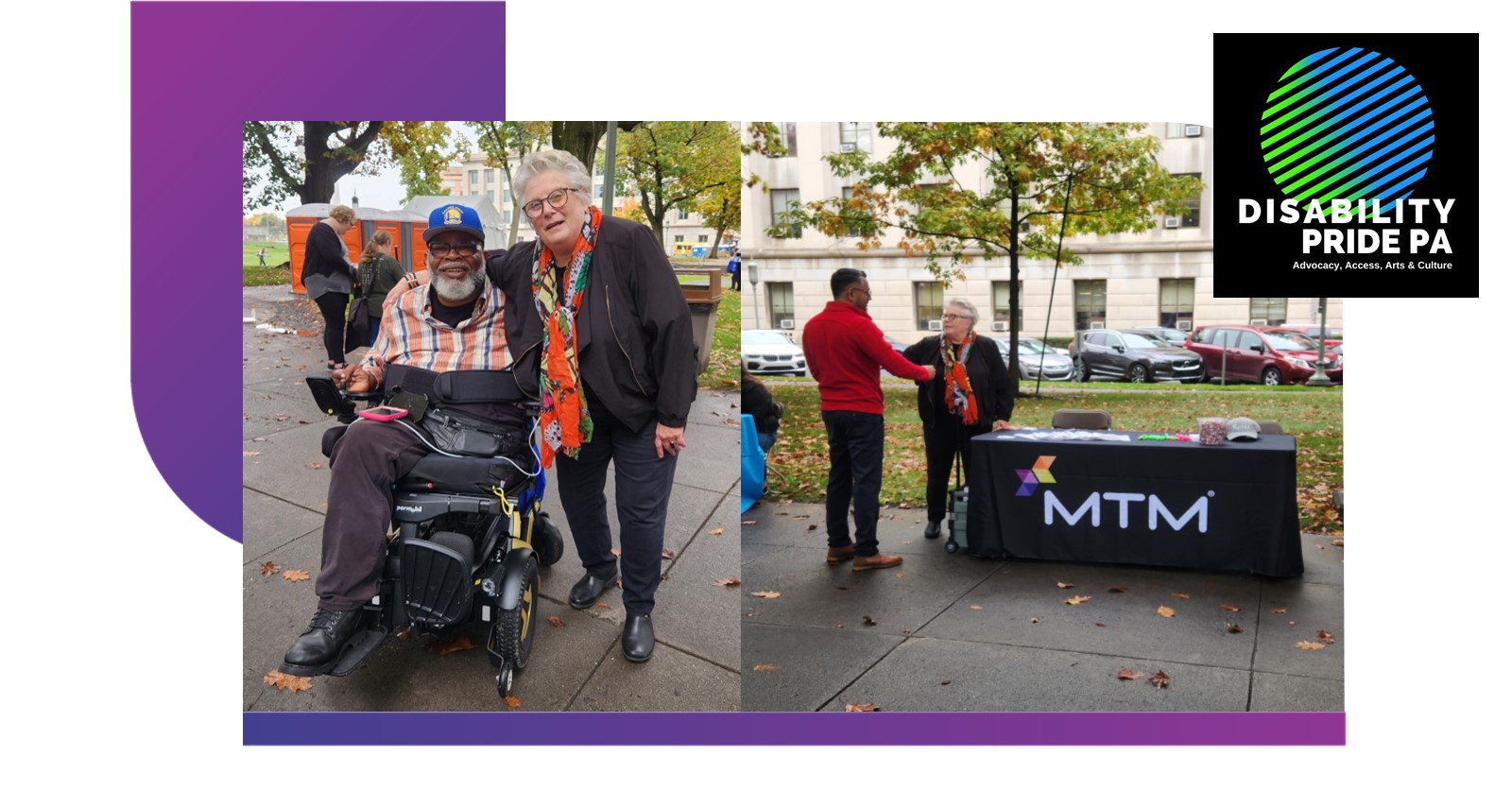 MTM Attends Disability Pride Central PA
Recently, our Pennsylvania team was honored to attend the inaugural Disability Pride Central PA event. Hosted by Disability Pride PA and the Disability Pride Central PA committee, the event aimed to promote disability pride within the community, educate community members about what access looks like, and encourage the disability community to come together and celebrate their accomplishments and work for equality.
During the celebration, attendees were treated to motivating speeches by disability advocates, live performances, food trucks, resource tables, and a parade. One resource table featured at the event was MTM's, where our Regional Director of Operations Brian Arnold, Pennsylvania Vendor Account Managers William Courtney and Linda Arguedas, and Mike Danlov and Abneer Sardar of Mercy Fleet, one of MTM's Pennsylvania-based transportation partners, greeted attendees. The team spoke to attendees about non-emergency medical transportation (NEMT) and shared eligibility and trip scheduling options.
Our team enjoyed speaking with attendees and hearing from inspirational speakers such as Theo Braddy, a long-time disability advocate and newly appointed member of the Biden administration's National Council on Disability.
Thank you to the Disability Pride Central PA committee for inviting us to be a part of this inspiring day!