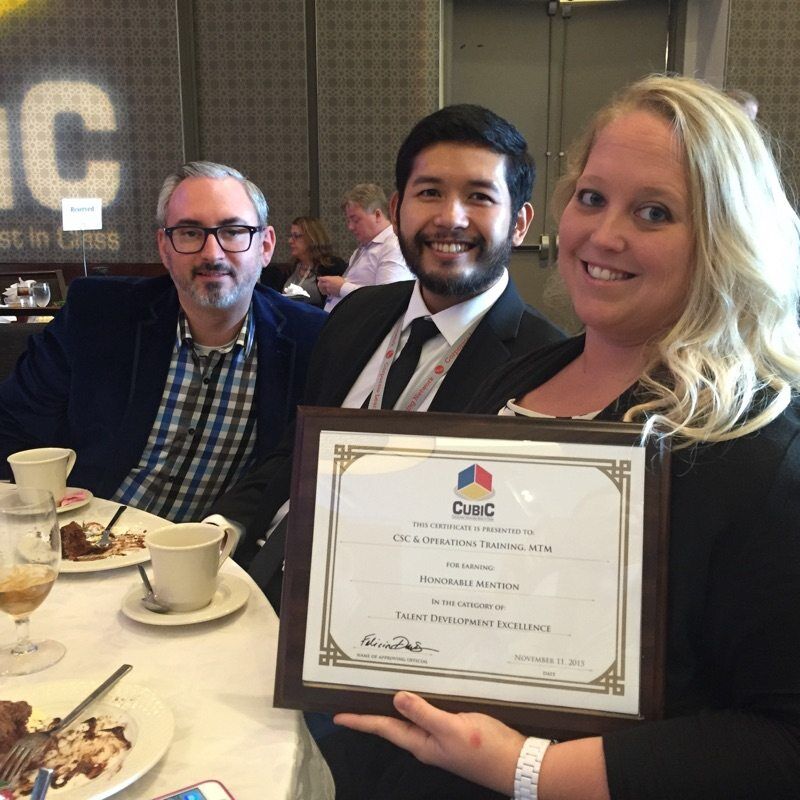 MTM Recognized at Cubic Awards
As a part of Corporate Learning Week 2015, The Corporate University Best-in-Class, or CUBIC™ Awards were announced in Dallas last week to honor, recognize, and promote learning organizations that set standards of excellence in performance and results. MTM qualified as a finalist the Talent Development Excellence award for our Customer Service Center and Operations Training, and VP of People and Culture, Kerri Schewe was a finalist for the Learning Leader of the Year award.
MTM received Honorable Mention in the Talent Development Excellence category! The award recognizes strong career-pathing programs designed to retain top performing employees as a strategy for overall business growth. This recognition affirms for us our confidence in our employees and the support we are able to offer them to succeed.