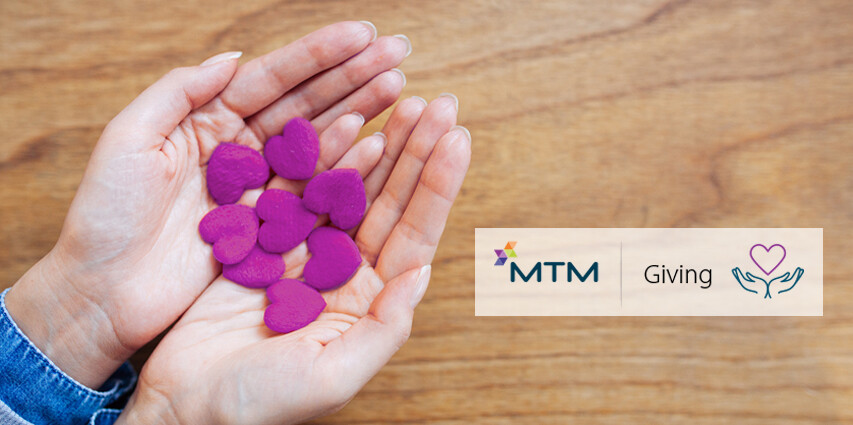 MTM Giving Supports Fundraising Efforts for Barnes-Jewish Hospital and Unlimited Play
Since formally launching our philanthropic program MTM Giving in 2018, MTM has supported organizations within our communities that focus on diversity, wellness, and our youth. Every year, we support both national foundations and local causes that benefit the communities our employees work and live in. To date in 2020, we've contributed more than $100,000 to organizations like the American Heart Association, Girls on the Run, Black Lives Matter, Jennings School District, the National Kidney Foundation, NICA, the United Way, the Little Bit Foundation, and many more–and we're adding to it in October with donations to Barnes-Jewish Hospital and Unlimited Play!
Every year through it's Illumination Gala, the Foundation for Barnes-Jewish Hospital in St. Louis supports breakthrough cancer research at its Siteman Cancer Center. Since 2007, Illumination sponsors and guests have raised nearly $30 million to help speed innovative cancer research to bring the best possible treatments to patients at Siteman and around the world. MTM is proud to contribute to the cause with a $10,000 sponsorship for this year's virtual gala, which will help Siteman continue its critical research for cures.
Another organization we are proud to support is the St. Louis-based Unlimited Play, an organization that builds universally accessible playgrounds that give the freedom of play to all children and families. Through its annual Wheels for Inclusion Gala–also moving to a virtual format this year–Unlimited Play raises funds to plan, design, and build accessible playgrounds that allow children with disabilities to play at parks in their communities. MTM donated $2,000 to the organization's 2020 gala, which will help children of all abilities play together.
"While the opportunities for our teams to volunteer this year have been minimal, MTM is proud to financially support organizations in our communities through MTM Giving," said President and CEO Alaina Macia. "St. Louis-based organizations like the Foundation for Barnes-Jewish Hospital and Unlimited Play aren't just impacting our local community–they're doing everything in their power to remove barriers across the nation, which directly aligns with MTM's vision. We are honored to support them in their efforts!"