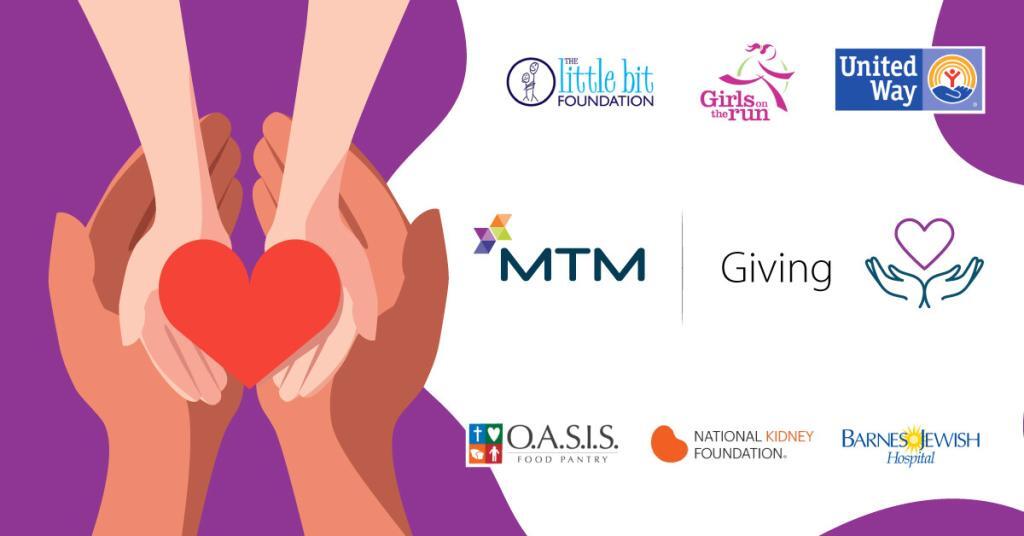 MTM Giving Recap: An Overview of Our 2020 Philanthropic Efforts
2020 has been a trying year for Americans across the nation. Facing unemployment, food and housing insecurity, and inadequate access to community resources during the pandemic, many have turned to local charities during their time of need. MTM is a proud supporter of the communities our teams work and live in, and is always looking for ways to give back and contribute to local philanthropic causes through our award-winning MTM Giving program. Focusing on organizations that are committed to diversity, wellness, and our youth, we're proud to announce that we gave a total of $240,900 to charitable efforts nationwide this year!
To cap off our 2020 giving, we contributed $900 to St. Louis's Foster and Adoptive Care Coalition, which will support children awaiting adoption, as well as local foster care families. We also donated $12,000 to the STL Food Bank, topped off with a $3,000 personal donation from our President and CEO Alaina Macia. These funds will provide 60,000 meals for families, children, and seniors in Eastern Missouri and southwestern Illinois. Additionally, our annual pledge of $50,500 to Washington University's Institute for Public Health is supporting the MTM, Inc. Community Health Access Fund; the Lynn and Peg Griswold-MTM Scholarship; the Institute's annual fund; and work within the Hillman Hall Social Work Building.
"Our 2020 giving efforts are helping make a positive impact on societal issues, build upon our core values, inspire our employees and communities, and remove barriers nationwide," Macia said. "Financial donations come directly from our dedicated MTM Giving fund, with employee-sponsored donations also made during our annual November Giving campaign supporting the United Way. Thank you to our staff and leadership for your continued generosity and kindness!"
With our 2020 contributions topping 2019 totals by more than $100,000, we can't wait to see what we accomplish in 2021!