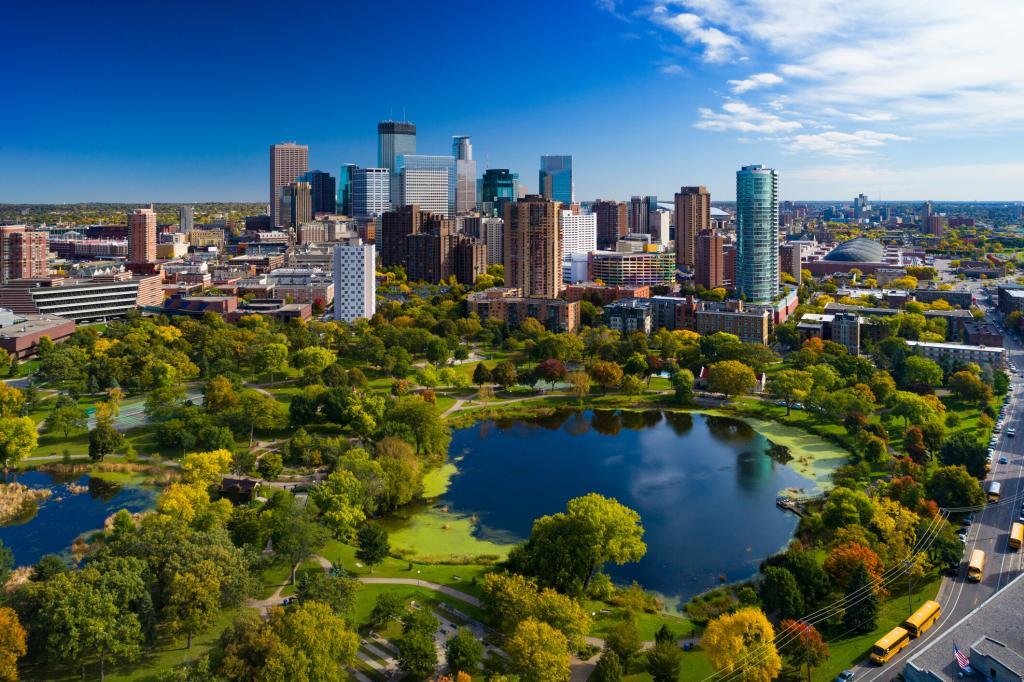 MTM Continues 16-Year Tenure as the Minnesota MCC's NEMT Coordinator
MTM is honored to announce that we will continue to operate our longest running state non-emergency medical transportation (NEMT) program with the Minnesota Metro County Consortium (MCC) for at least three more years. As the MCC's NEMT Coordinator since 2004, MTM provides transportation services to eligible Medical Assistance and MinnesotaCare recipients throughout 13 counties in the Twin Cities area. Following a competitive bidding process, the Minnesota MCC selected MTM to remain in place as its NEMT Coordinator. The new contract went live on April 1, 2021.
Through our local network of 35 transportation providers, MTM provides more than 640,000 annual trips to the MCC's recipients. Over the past 16 years, MTM has built a strong partnership with the MCC, our network of transportation providers and the Metro Transportation Providers Alliance (MTPA), eligible recipients, and local medical facilities. In 2020, we focused on proactive collaboration with the MCC and community organizations to respond to the COVID-19 pandemic. Efforts included creating and implementing a program to transport local homeless individuals to COVID-19 isolation shelters in the Twin Cities and Duluth areas in less than 36 hours. In September, we also launched a new partnership with the University of Minnesota to transport COVID-positive and COVID-presumptive students to temporary isolation housing.
"During our 16-year tenure managing the MCC's NEMT program, MTM has demonstrated our commitment as the Consortium's partner in ensuring recipients have access to quality transportation," said MTM's President and CEO Alaina Maciá. "Together, MTM and the MCC have achieved our mutual goals of improving the health and wellbeing of local recipients. Our shared efforts have resulted in a highly effective and transparent NEMT program that delivers reliable service year after year."
"Under our management, the MCC's NEMT program has thrived," added Davin Miller, MTM's Minnesota Program Director. Miller has overseen our Minnesota operations and led our local team since 2017. "We've remained committed to improving service quality while also being mindful of cost efficiencies, and we are passionate about the service we provide to Minnesotans who may not be able to access medical care without reliable NEMT services."
This year, MTM will continue to improve our Minnesota NEMT operations. We plan to build upon our existing NEMT framework with the launch of our proprietary operating system MTM Link, which offers GPS tracking, web portals, and a mobile app. These features help streamline service, increase transparency, and make it easier for stakeholders to interact with us.
"We look forward to continuing to serve the community in which we have become so embedded, and investing in our local operation to continue advancing the MCC's NEMT program," Maciá said.