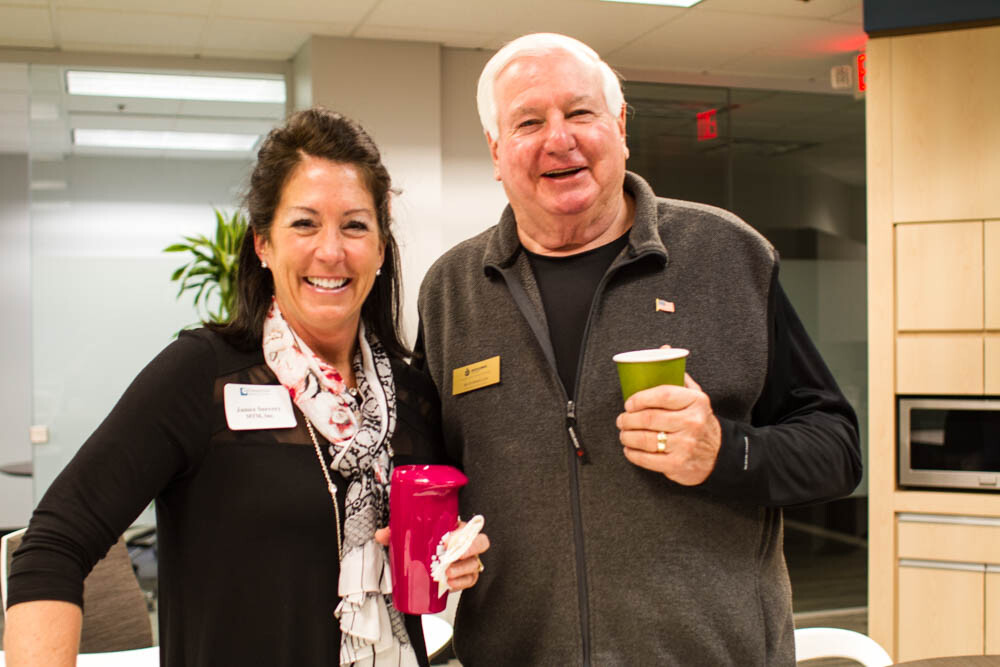 MTM Hosts Chesterfield Chamber of Commerce Networking Event
MTM joined the Chesterfield Chamber of Commerce last spring in preparation of our move into the St. Louis area. Becoming a member of this organization made our new neighbors aware of MTM's future presence in the community. Current members were excited to extend their business network and to develop professionally alongside a strong new partner. "With a membership of more than 650 commercial, industrial, retail and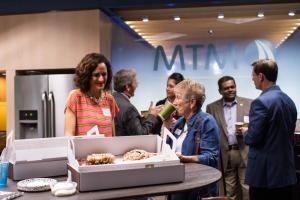 professional firms and representing more than 27,000 employees, the Chamber is committed to the best for Chesterfield and our members," the Chesterfield Chamber of Commerce website says of their size and mission.
The chamber hosted a business lunch last March, where they welcomed MTM and gifted us a plaque of membership. We've enjoyed every moment of our membership since! Now a fully integrated partner, MTM was able to host fellow members for breakfast last week, on May 4th. Each month, the organization gathers its members for "First Thursday Coffee." We jumped on the opportunity to sponsor the May networking event and provide a brief meeting update and light breakfast.  MTM's Chief Marketing Officer Michele Lucas gave an overview of MTM and explained our move into the Chesterfield area. All were very impressed by our new office space and excited to meet more of our company leaders.
In further support of the Chesterfield Chamber of Commerce, MTM also sponsors their Chesterfield Chamber Summer Concert Series in Faust Park.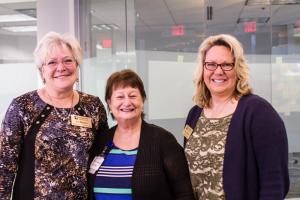 The series lasts for ten weeks, beginning in June. Tuesday night concerts host thousands for live music under the stars with area restaurants and food trucks offering fun dishes. MTM employees are to volunteer at one of the shows again this year, handing out MTM giveaways. For details, visit the concert series calendar here.