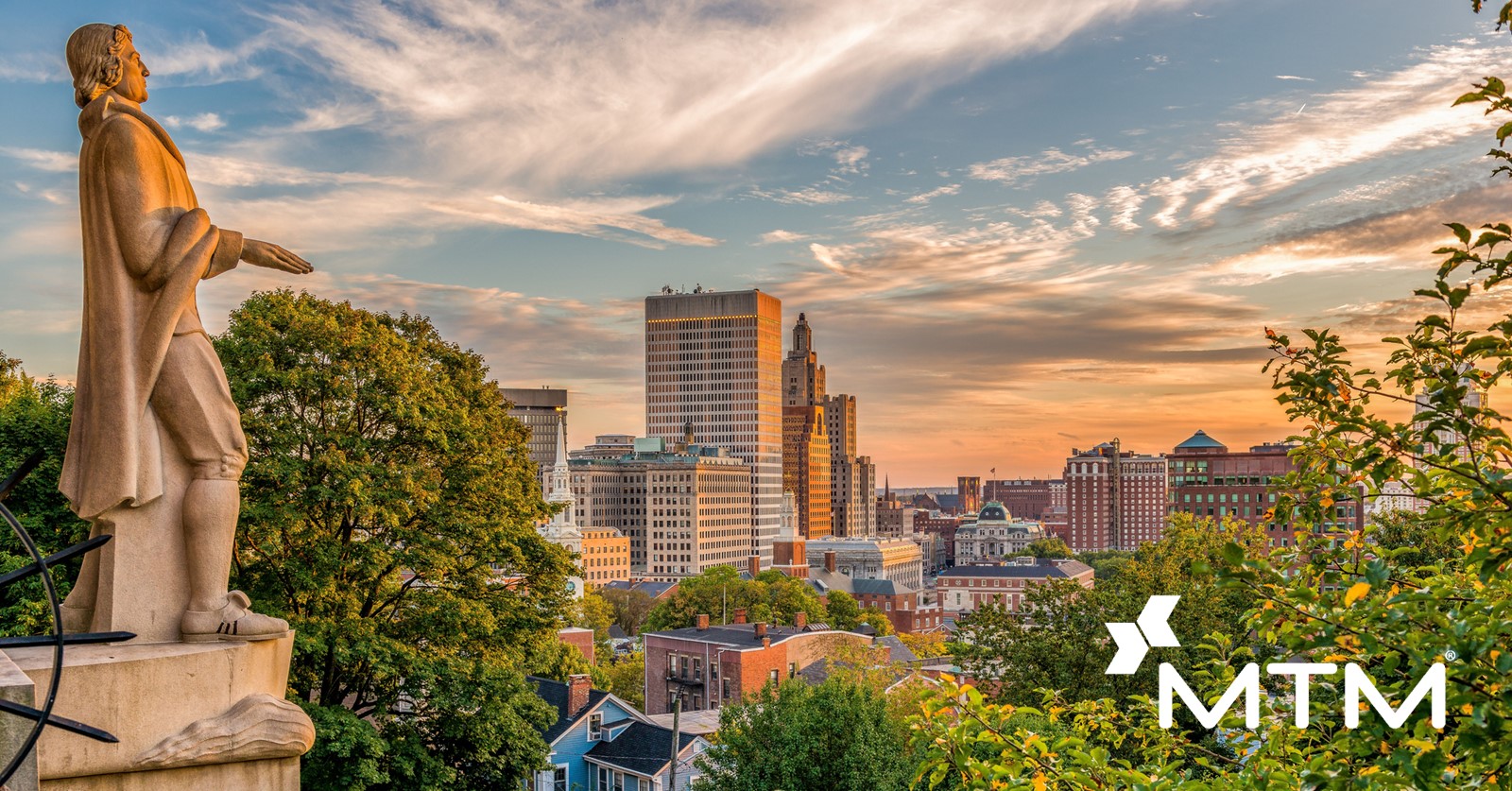 MTM Awarded New Contract for Rhode Island NEMT Services
MTM is pleased to announce that we will continue operating as the state of Rhode Island's non-emergency medical transportation (NEMT) broker through at least 2026. MTM began operating the statewide program in January 2019, providing rides to medical care for eligible residents who do not have another means of transportation. Under MTM's operation, the Rhode Island NEMT program delivers 2.4 million high quality trips annually to 310,000 eligible Rhode Island Medicaid members, Elderly Transportation Program (ETP) participants, and Temporary Assistance for Needy Families (TANF/RI Works) program participants.
MTM received a notification of intent to award following a competitive bidding process by the state's Executive Office of Health and Human Services (EOHHS). Rhode Island has relied on the broker model to arrange NEMT services for its Medicaid, ETP, and RI Works populations since 2014. With four years of operation, in addition to the new upcoming contract term of at least three years, MTM has served as EOHHS's NEMT broker longer than any other vendor has historically.
"Rhode Island's NEMT program is complicated, and the nuances between Medicaid, ETP, and TANF transportation challenged our teams to develop custom solutions and processes specifically for this program," said MTM President and CEO Alaina Maciá. "Our four years in Rhode Island haven't been without its difficulties, but our local team has worked tirelessly to address program concerns, quickly implement solutions, and continually improve the services we offer to the state's residents."
Each month, EOHHS reviews MTM's performance as part of the organization's Performance Standards and Quality Withhold Agreement. In the most recent reporting period, MTM exceeded all performance metrics. Recent performance highlights include:
A 2022 complaint-free trip rate of 99.96%
99% encounter acceptance
An average transportation provider no-show rate of just 0.25% since November 2021
A 66% decrease in transportation-related complaints from 2019 to 2022
Industry-leading customer service performance, including an average speed of answer of just 17 seconds and an average call handle time of six minutes in 2022
MTM maintains a Rhode Island-dedicated and local team of 44 full-time employees, including 18 Customer Care Representatives who handle more than 342,000 calls from members annually. To support the program, MTM also maintains an extensive network of 89 credentialed transportation providers across the state, representing more than 700 credentialed vehicles and 500 trained drivers. MTM has continually ensured passenger safety through ongoing provider monitoring and oversight. Since January 2022, we have completed 81 on-site safety audits and observed more than 430 vehicles, averaging 108 driver and vehicle checks per quarter.
"Since implementing the program in 2019, MTM has focused on continually improving our Rhode Island operations, with an emphasis on improving access to healthcare and community services, introducing innovative technology, and ensuring an exceptional level of safety and quality," said MTM's Rhode Island Program Director Sara Harrison, who has been with MTM since the start of our local operations. "For example, we assign preferred transportation providers to specific members and medical facilities for continuity of care. We also improved the member experience through the introduction of MTM Link, which allows members and medical facilities to book rides through a web browser or mobile app. We understand the Rhode Island NEMT landscape better than any other broker and look forward to entering this new contract with EOHHS and its stakeholders, building upon our existing operations to help EOHHS achieve its NEMT goals and improve transportation services."
In the new contract, MTM is prepared to build on the success of our existing Rhode Island operations in full alignment with EOHHS's key strategic goals for the program. MTM will host a monthly Member Advisory Committee that allows members to express their questions and concerns about NEMT services. Additionally, we plan to introduce our Independent Driver Provider (IDP) model in Rhode Island. The IDP model is the NEMT industry's only approach that matches the benefits of rideshare services while meeting all state and federal requirements for driver credentialing and performance standards.
Rhode Island residents seeking more information about NEMT service availability may visit https://www.mtm-inc.net/rhode-island/.