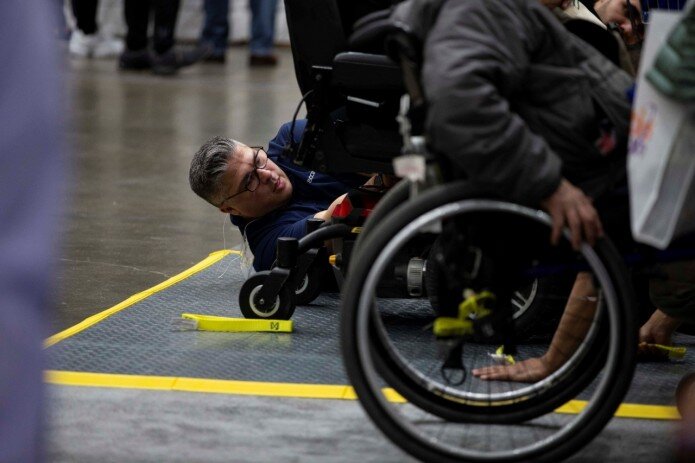 LA Access Assessment Team Participates in Abilities Expo
In Los Angeles, MTM partners with Access Services–the area's paratransit system–to conduct Americans with Disabilities Act (ADA) paratransit eligibility assessments. Our assessment team was proud to participate in the recent Los Angeles Abilities Expo, which brings products and services to people with disabilities, their families, caregivers, seniors, and health care professionals.
In partnership with Access Services staff, our team played a big role in the event by providing free mark and tethering assessments for individuals in wheelchairs, power chairs, and scooters. Through mark and tethering assessments, appropriate locations for wheelchair straps and tie downs are identified and marked on the mobility device. This ensures that when the individual boards a paratransit or fixed route vehicle, the driver knows exactly where to safely secure the mobility device into the vehicle with the tethering system–making the securement process faster, easier, and safer for drivers and passengers alike.