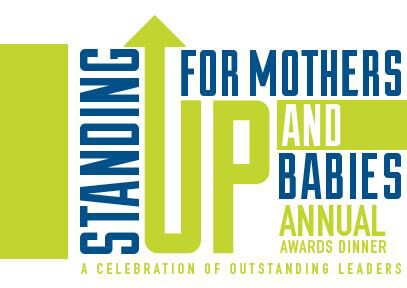 MTM and Generate Health: The Standing Up for Mothers and Babies Awards Dinner
MTM Business Development Executives Sarah Lafferty and Allison Tussey were honored to recently attend Generate Health's Standing Up for Mothers and Babies Annual Awards Dinner. Generate Health's mission is to improve birth outcomes, promote healthy families, and build healthy communities by uniting and mobilizing the St. Louis region. Their annual awards ceremony serves as a time to recognize both groups and individuals working towards these goals, especially underprivileged mothers in difficult situations who have gone above and beyond to care for both themselves and their children.
Awards honor community organizations and research firms who are making a significant impact in ensuring better access to care and betterment of the community in general. For example, the Dr. Terry Leet Researcher Award is dedicated to research contributions in maternal and child health, and the Dr. Corinne Walentik Provider/Practitioner Champion Award goes to an individual or institution that advocates for improvements in maternal and child health.
MTM supported Generate Health at the awards dinner as a bronze sponsor, but also takes the opportunity to do so regularly. Our team is present at both quarterly and ad hoc meetings of theirs, giving attendees program overviews, informing them on NEMT industry innovations, and providing recommendations on how to improve programs in the state of Missouri.
We're proud to stand alongside Generate Health to empower our community members!