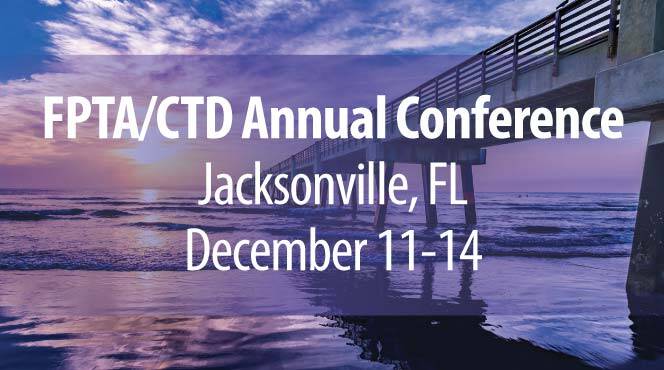 MTM at the FPTA/CTD Annual Conference
The 2nd Annual Joint Training Conference with the Florida Public Transportation Association and the Commission for the Transportation Disadvantaged (FPTA/CTD) takes place December 11th through the 14th in Jacksonville, Florida. MTM leadership will travel to the Hyatt Regency Jacksonville Riverfront in Duval County to educate transportation professionals on our services at the tradeshow. Attendees can get to know MTM's vast public transit offerings before the event on our site. Further conference details are available on FPTA's website.
MTM's transit services offer viable solutions that help public transit agencies connect the pieces of a community's transportation options in an effort to increase fixed route utilization, reduce costs, and remove community barriers. From utilizing assessments and travel training to promote public transit ridership, to leveraging the brokerage model to better manage paratransit services, to providing multichannel contact center services for transportation scheduling and dispatching, we solve even the toughest transit challenges.