Improving Independence through Public Transit
Helping the disabled, elderly, and other transportation disadvantaged populations with their transit needs is the core of our operations.
MTM's transit services offer viable solutions that help public transit agencies connect the pieces of a community's transportation options in an effort to increase fixed route utilization, reduce costs, and remove community barriers. From utilizing assessments and travel training to promote public transit ridership, to leveraging the brokerage model to better manage paratransit services, to providing multichannel contact center services for transportation scheduling and dispatching, MTM can help solve even your toughest transit challenges. We remain committed to providing quality transit services to individuals who, without public transit, may be unable to take advantage of employment opportunities, get to the doctor, and access other community resources.
MTM is a transportation expert, skilled in maintaining process accuracy and consistency. Through our On the Move program, we provide full management of eligibility assessments for Americans with Disabilities Act (ADA) paratransit services, in addition to needs-based assessments for school districts and other organizations. Our healthcare and transportation knowledge allows us to understand the needs and goals of the ADA paratransit eligibility process, as well as the complex issues that affect individuals with disabilities–ensuring only truly eligible passengers are certified for ADA services. More…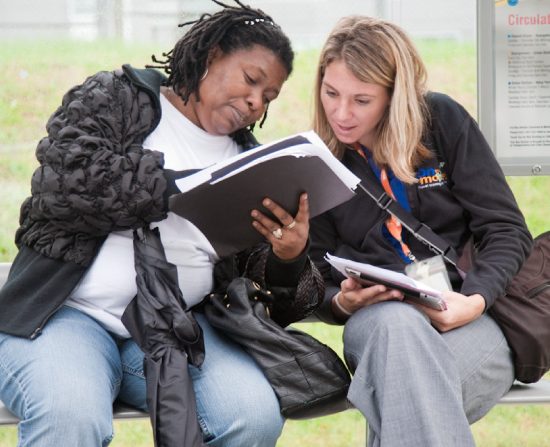 Public transit is one of the most vital yet underutilized components of a community's transportation options. For passengers who are capable of using fixed route bus and rail services safely and independently, MTM's On the Move travel training program provides the helping hand they need to get started. Our professional travel trainers work hand-in-hand with trainees to help them gain new skills, overcome fears, and build confidence in their ability to travel independently. At the same time, public transit agencies benefit from increased use of cost-effective fixed route systems and reduced paratransit utilization. More…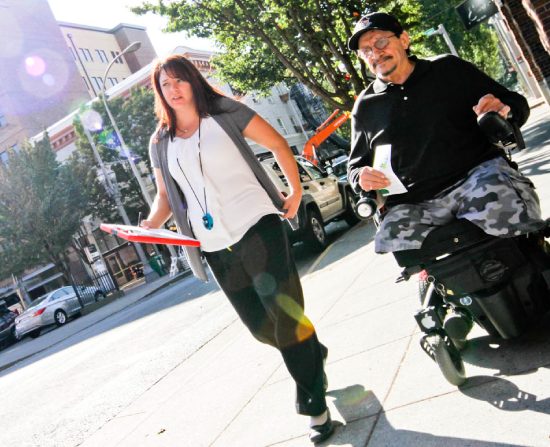 Developing positive, collaborative relationships and proposing changes that help your transit agency improve service and reduce costs: that's the goal of MTM's consulting services. From assessments and reviews of your transit operations as a whole that uncover opportunities for increased efficiency and quality improvement to technology consultations that recommend the best software packages for your system's needs, our consultants are here to progress your approach to overall transit system management. More…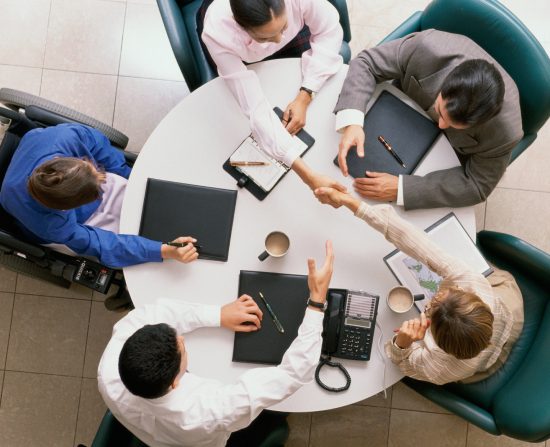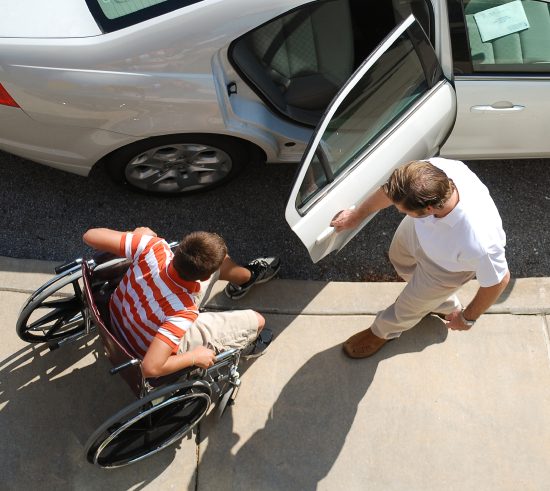 With more than eight million calls handled each year, customer service and satisfaction are the core of MTM's operations. Since our inception, MTM has offered our clients and their passengers access to top-notch contact center operations focused on providing a high quality experience. Multichannel contact centers strategically placed throughout the country and linked by advanced systems offer transit agencies uninterrupted scheduling and dispatching services for your passengers. Plus, with trained representatives available to take calls 24 hours a day, seven days a week, 365 days a year, your passengers are guaranteed access any day or time. More…