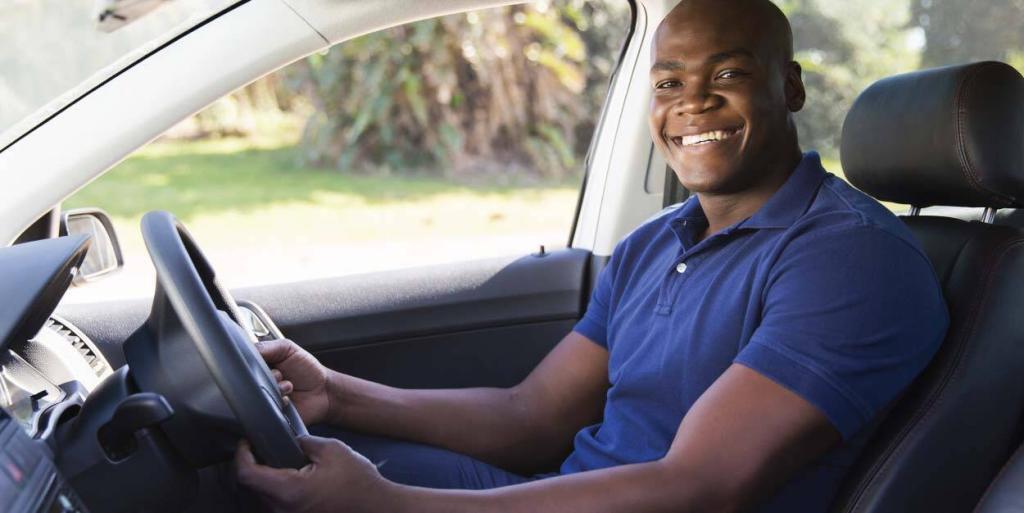 Community Driven: Certified Community Drivers Give Back to Their Neighbors
Access to medical care is vital to helping Medicaid and Medicare members live healthy, independent lives. For MTM's clients charged with providing non-emergency medical transportation (NEMT) to members, serving passengers in rural communities or areas with insufficient transportation resources can be a point of concern.
When sufficient and reliable transportation resources are not available in a service area, MTM supplements our traditional contracted transportation networks with Certified Community Drivers eager to give back. Pairing passengers with Certified Community Drivers realizes significant benefits for everyone involved: members receive dependable access to their medical appointments, drivers achieve personal growth, and our clients experience extensive cost savings.
In particular, our implementation of this model for our statewide NEMT contract in Wisconsin has been extremely successful. Each month, our Wisconsin Certified Community Drivers complete approximately 1,500 one-way trips. Transitioning these trips from our contracted transportation providers to Certified Community Drivers ensures that members in even the most remote areas of the state have reliable, timely access to transportation for their routine healthcare. Additionally, this transition has saved valuable program funding and taxpayer dollars. On average, Certified Community Drivers offer a $65.99 savings per every one-way trip, resulting in an annual savings of nearly $1.2 million.
February Driver of the Month:

Tommy Brown, a Certified Community Driver in Mississippi, was chosen as our February Driver of the Month as a result of his excellent performance. In particular, Tommy demonstrated a low percentage of turnbacks and no shows. In February, Tommy completed 29 trips for a total of 5,231 loaded miles. Tommy says that he volunteers because he enjoys traveling and it fills him with pride to get his passengers safely to their appointments. Thank you for your hard work and dedication to your community Tommy!

March Driver of the Month:

MTM selected Scott Ulrich, a Certified Community Driver in Wisconsin, as our March Driver of the Month due to the high quality service he continually provides to passengers. In March, Scott completed 25 trips for a total of 3,890 loaded miles. Scott says that he enjoys volunteering with MTM because it allows him to give back, meet new people, and be a more productive member of society. Congratulations on your achievement Scott!
The results are community driven: an engaged network of volunteers who connect with their passengers to create lasting relationships and remove community barriers. For more information on our Community Driven Program—including our stringent safety standards—visit https://www.mtm-inc.net/volunteer-driver/.
Here's what our Certified Community Drivers have to say about their experience volunteering with MTM:
The challenges of others are hard to imagine sometimes. I've watched the struggles from afar, wishing I could do something to make a difference or make someone feel better. With MTM, I feel as if I'm making a difference every day in the lives of those unable to get to their medical appointments. I've met some really wonderful people who appreciate the service they get, as I open doors for them, carry bags when needed, and drive. When a lady said to me, 'You really care, don't you?,' it made my day.-Lawrence Parent, Volunteer Driver from Wisconsin
Upon arriving at an apartment complex to pick up a 91 year old passenger, I found her unresponsive to her surroundings. She wasn't speaking, smiling, or looking around, and she was slumping in her seat. All I could think about was how I could get her to cheer up. Gene Autry was on the radio, and I asked her if she would like someone different singing, or quietness. She said no he was okay. When I looked over she was dancing, smiling, and singing word for word with Gene. When I left her later in the afternoon, she was still all smiles. She was a totally different person and thanked me for her wonderful day out. Volunteering gives me the opportunity to be with people who are in need because my time is coming when I will be that person. -Reba Weber, Volunteer Driver from Wisconsin
As a volunteer driver, I get a feeling of giving something back. I have met many interesting people and have seen parts of the state that I would never have seen. I feel a great satisfaction having helped both people in need and the state of Wisconsin.-Scott Ulrich, Volunteer Driver from Wisconsin