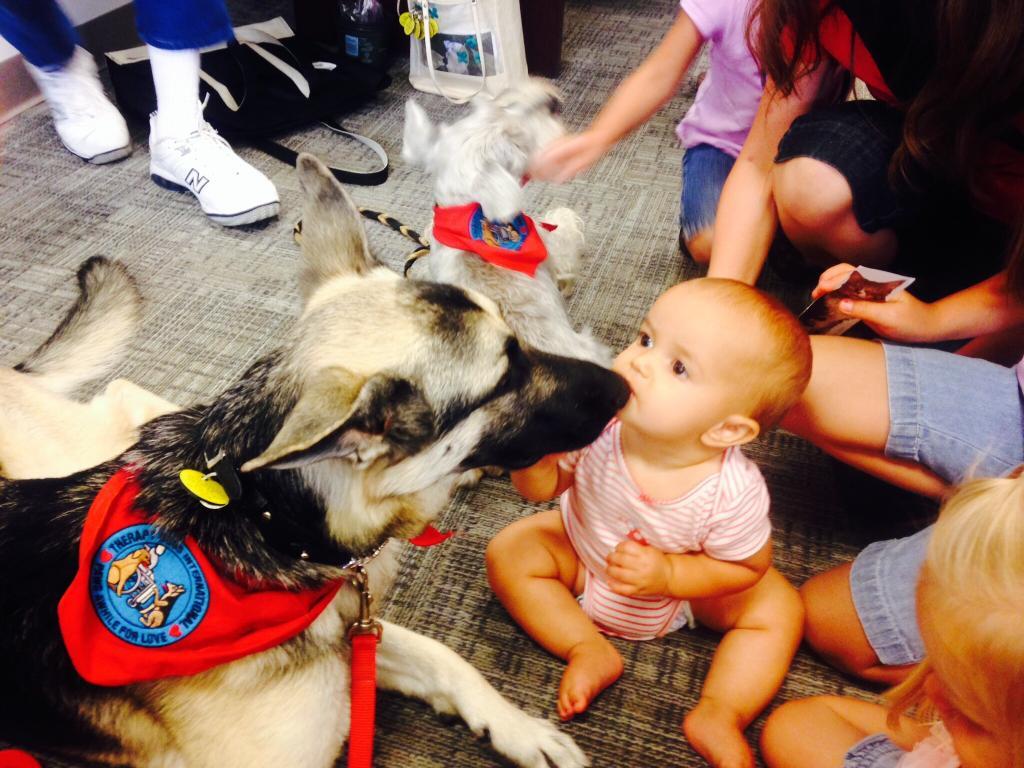 Canine Assisted Therapy in Florida
As part of its Home and Community Based Services (HCBS) program, MTM manages a network of pet therapy providers in Florida. Canine Assisted Therapy involves the service of specially trained dogs as an adjunct to a therapeutic process to promote health and healing.  Dogs are accepting, comforting and non-judgmental, making them ideal therapy companions.  The goal of pet therapy is to improve social, emotional or cognitive functioning.
Our Service Coordinators work closely with the case managers of health plans to match their members with these providers.  Many of the members are children with special needs such as Autism, suffer from some type of traumatic stress event, or have a chronic medical condition. During a therapy dog visit, members may learn to give a dog commands, walk and play with a dog, and pet and care for a dog. Research suggests that interacting with a dog has many therapeutic benefits, including:  decreased stress, relief from depression, unconditional love, improved communication and social skills and increased focus and attention. We hope the picture of one of our "providers" above can brighten your day!