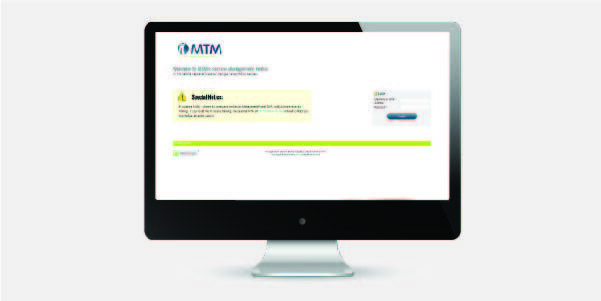 Avoid a Call with the Service Management Portal
You have hopefully heard about the Service Management Portal (SMP), an online tool which allows facilities to schedule, change, or edit trips without the need to call the reservation line. Facilities are encouraged to utilize this convenient tool as often as possible when scheduling transportation for clients and patients through MTM. If facilities have access to the portal and need to schedule more than three trips, they should automatically schedule those transports online to avoid extended call times.
SMP offers many benefits including, but not limited to:
Avoiding any hold times or extended calls due to a high number of trips which need to be scheduled
Flexibility in scheduling trips at your convenience, any time of day
Scheduling at your own pace
"Set it and forget it" – once you press "submit" or "confirm," MTM will handle the rest
Ability to change or cancel trips online at your convenience – something you cannot do if the trip is scheduled via telephone
Control your patient and client transportation
Peace of mind in knowing that your trip is set the way you intended
If you do not have access to the portal, but would like to learn more about it, please email or call Education, Training, and Outreach Coordinator Crystal Richardson to schedule a brief training. Crystal can be reached at crichardson@3.233.0.216 or 681-245-6415.