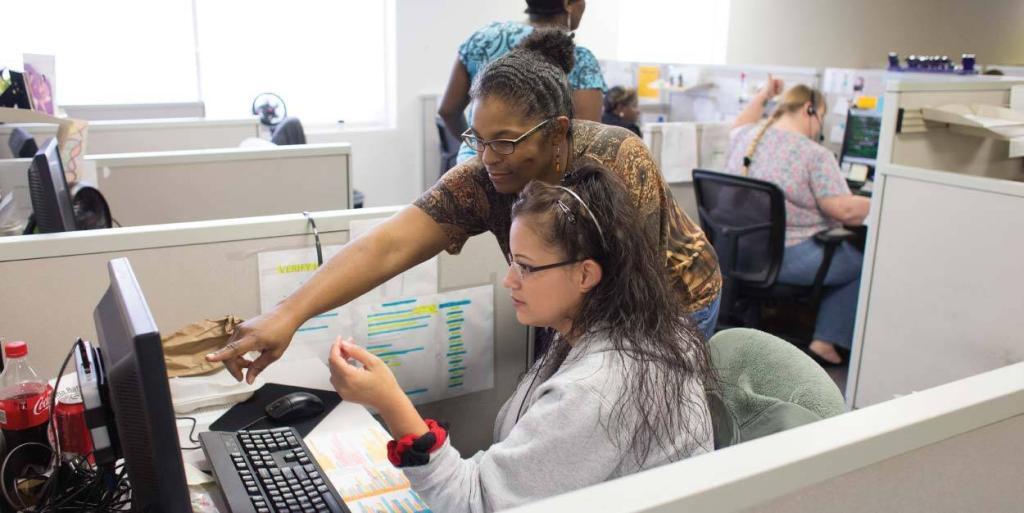 The Customer Service Representative Road to Success
What is entailed in MTM Customer Service Representative training? Onboarding includes days to success and a graduation celebration! Learn about the process.
It all begins with an intensive two-week training process where new employees are brought up to speed on basic system operations, policies and procedures, customer service skills, advanced trip setting techniques, and much, much more by our Training Specialist, Jessica Smoot. During this time our new hires also spend time on the customer service center floor, listening to senior representatives, so that they are able to see how the things they have learned are applied on the phone with members.
After the first two weeks in the classroom, our new hires move into the "nesting" area, where they will apply all they have learned in a closely-supervised environment. This allows the new CSRs to apply the skills and knowledge they learned in the classroom to real world scenarios, with Training Coach Felicia Nardi close at hand to help with questions as they arise. During this time, the new reps are also monitored and coached regularly to prepare them for the floor.
Upon competing the nesting phase, the trainees are moved into the CSR position fully, working under CSC Supervisors who continue their training and development. For the remainder of their first 90 days, the representatives are assigned additional online learning and have the opportunity to spend some more time in the classroom if they need to polish up any specific skills.
At the end of these early days, the newly "graduated" reps are treated to a celebration of their milestone achievement full of music, food, games, and laughter along with members of the management staff. This time is used to recount challenges, cheer successes, and talk about the future with MTM!