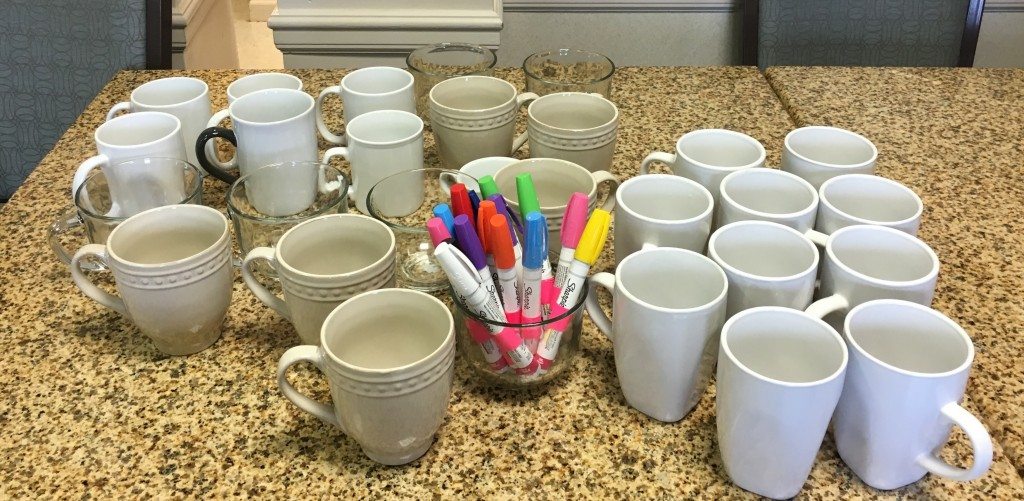 MTM's 1st Hope Lodge Craft Day
MTM's Adopt the Lodge 2016 community outreach program chalked up another successful event at the American Cancer Society's Hope Lodge, St. Louis on Wednesday, by hosting an arts and crafts day.  MTM's volunteer team showed up with supplies and lunch, worked with the guests to create Sharpie mugs, and served and cleaned up after lunch.  It was a positive experience both for the volunteers and for the guests.
Once again, the folks at Hope Lodge were incredibly thankful.  One of our volunteers was taken aback by how none of the cancer patients seem to complain, but instead are grateful, positive and a joy to get to know.
Hope Lodge's Assistant Manager sent the team this note after they left:
"Good afternoon MTM Team,
THANK YOU SO MUCH for the awesome day of crafts, lunch and goodies! You have brought many smiles to Hope Lodge guests today, and know you made things just a little bit better! I can't wait to welcome each of you back to the Lodge.  Keep being amazing and making a difference!"