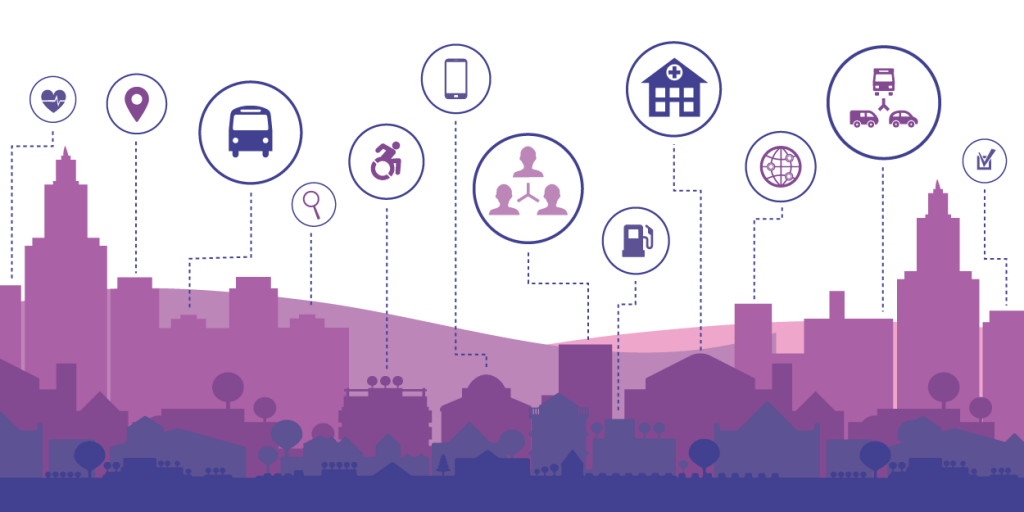 Containing Costs for Clients
At MTM, we're cultivating a culture of cost savings–both through our own administrative and operational initiatives and within our various stakeholder groups, including transportation providers and clients. As a demonstration of how we're producing cost savings as a loyal partner, we'd like to share with you just a few initiatives that have produced high level results since their implementation.
---
Appropriate Mode Utilization
Level of Need (LON) assessments allow MTM to evaluate member capabilities, ensuring every member is placed on the most appropriate mode of transportation available to meet their needs. In addition to reducing costs for clients, LON assessments let members embrace independence to the full extent their abilities allow them to. Under most plans utilizing LON assessments, patients are initially assigned to a baseline form of transportation: either gas mileage reimbursement (GMR) or public transit. Members requesting a higher mode of transportation undergo the LON assessment to discover the most economical, appropriate level of service, and whether their need for a higher mode is permanent or temporary. The LON assessment applies consistent criteria for authorization in consultation with the member's medical provider to ensure fair, accurate assignment of non-emergency medical transportation (NEMT) services.
Clients utilizing LON assessments see significant savings compared to those who do not. The below graphs show that plans using LON assessments are able to depend on lower, more cost effective modes of transportation much more frequently.
Another sample population found 10% cost savings per trip leg in their utilization of the assessments.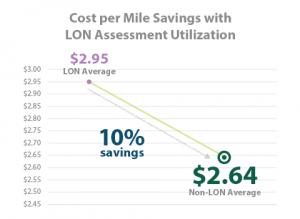 ---
Network Management Strategies
Working to identify opportunities for transportation cost savings, MTM's Network Management specialists targeted providers who maintain the highest trip volumes in their regions, leveraging their trip volume to negotiate and lower toll charges. In the below example, a provider with 30% of trip volume in their area agreed to remove all toll charges from their contract. As shown, toll charges in this area vastly decreased by having just this one provider accommodate the change.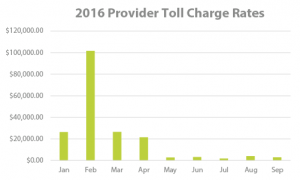 In other regions, we brought more competition into the market to encourage providers to respond to the extra supply with lower prices. You can see the results of this action in the graph below–the market represented experienced a transportation cost reduction of 14% between the start of 2015 and before year-end 2016 due to a decrease in cost per leg stemming from newly competitive rates.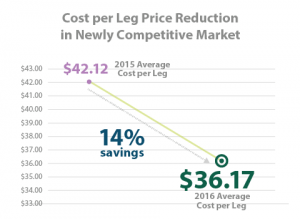 ---
Automated Pre-Trip Reminders
Looking internally to cut our own administrative costs, we discovered the ability to do so in reducing the average number of calls associated with a single trip leg. We partnered with clients to implement automated pre-trip reminder calls, and were able to simultaneously verify trips and reduce the number of incoming calls to our customer service centers from 2014 to 2016.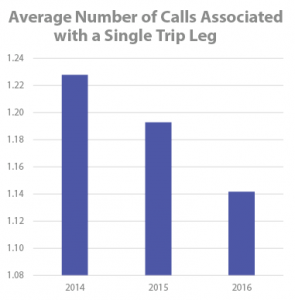 ---
Value-Add Consultative Services
Part of our new consultative approach to client relationships entails using our industry expertise to dig into our partners' programs to assess where they can operate more effectively. For example, we offer value-add services to better manage services like the adult day care benefit. We recently partnered with a health plan to explore cost savings opportunities for adult day care services, and were able to reduce overall costs and utilization by deferring members from inappropriately using the service throughout 2016 as shown below.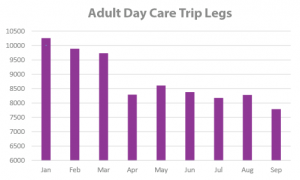 ---
Our Account Management team is pleased to offer these approaches–and many more–to help our clients reduce costs and increase member satisfaction. We look forward to continuing to partner with your organization to identify areas where your plan can reduce NEMT costs.