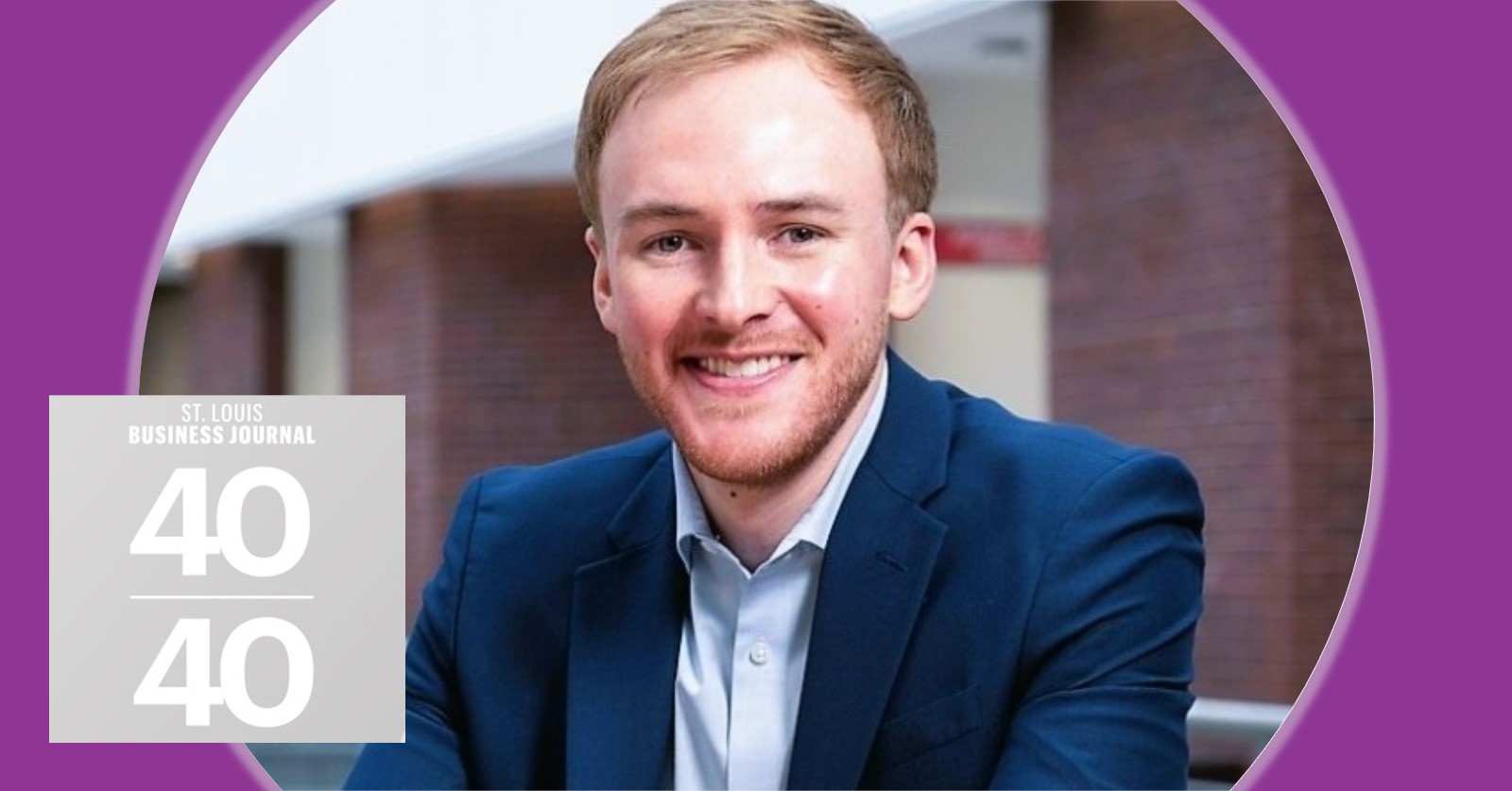 Zach Vaninger Named to St. Louis Business Journal's 40 Under 40 Class of 2023
In a city brimming with young professionals making a significant impact, MTM is excited to announce that our own Zach Vaninger was named as one of the St. Louis-area's top professionals under the age of 40! Zach, MTM's Senior Director of Corporate Development, was named to the St. Louis Business Journal's 40 Under 40 Class of 2023 in recognition of his exemplary achievements and dedication to both MTM and the St. Louis community. The 40 Under 40 program aims to identify and celebrate emerging leaders who are expected to shape the St. Louis business landscape for the next decade. Zach's journey is a testament to his remarkable contributions to MTM's growth, strategic development, and the broader community.
Since joining MTM in 2021, Zach has significantly helped to bolster MTM's growth and strategic positioning. Within just two years, Zach pioneered the development of our merger & acquisition (M&A) process, leading to the successful acquisition of Veyo and the Medical Transportation Brokerage of Arizona (MTBA), as well as the addition of more than $450 million in annual revenue to the company. These strategic moves also welcomed 750 talented team members to MTM, strengthening our capabilities and market presence. Aside from M&A, Zach has played a crucial role in developing MTM's five-year long-range financial forecast and strategic planning initiatives.
Zach's passion for growth and improvement extends beyond MTM. He is actively engaged in educational and mentorship initiatives in the St. Louis community, empowering aspiring business leaders. He teaches several college-level courses and offers mentorship to undergraduate students through the Saint Louis Regional Business Council's Mentor Network. His mentorship cultivates personal and professional growth while fostering a sense of community among students. Zach is also involved in the Association of Corporate Growth (ACG) St. Louis Chapter, where he encourages young professionals to engage in the dealmaking community and supports the ACG's Emerging Leadership program.
Zach's contributions to MTM and his dedication to nurturing future business leaders reflect his exceptional qualities as a professional and a community member. His remarkable contributions have significantly shaped MTM's trajectory, positioning the company for continued prosperity while also helping to build a brighter future for St. Louis and beyond. Congratulations to Zach on this well-deserved recognition, and to the rest of the 40 Under 40 Class of 2023!