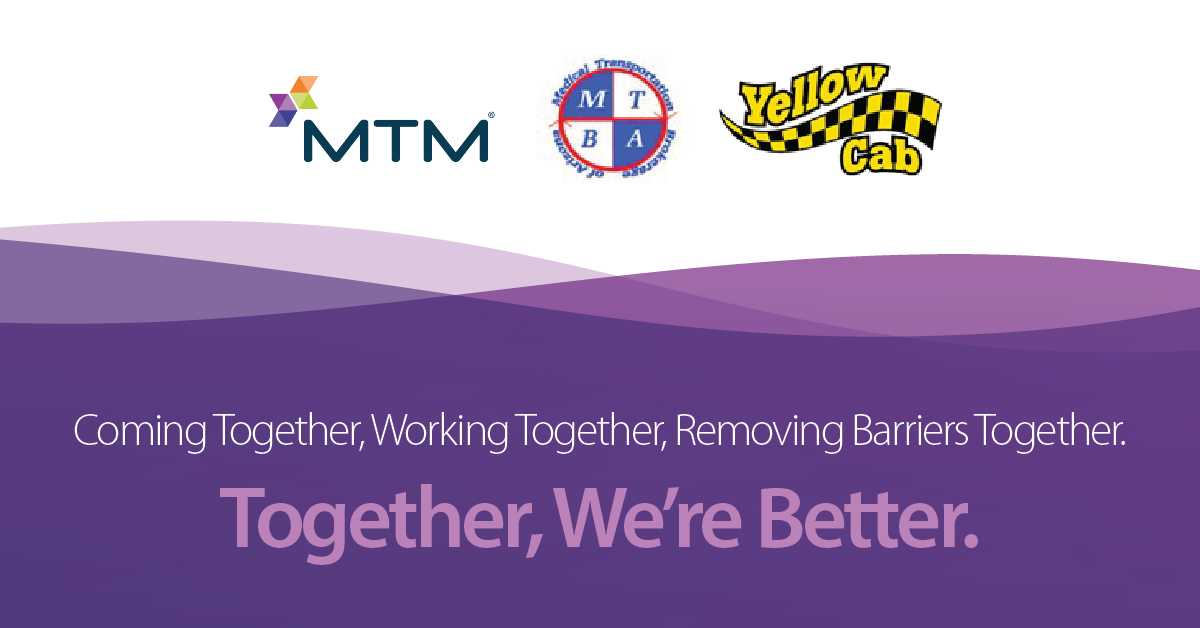 MTM Continues Growth with Acquisition of Arizona-Based NEMT Broker MTBA
In a move focused on expanding our presence in the western portion of the United States, MTM announced today that we have finalized our acquisition of the Medical Transportation Brokerage of Arizona (MTBA). MTBA is an Arizona-based non-emergency medical transportation (NEMT) provider and taxi operator. The acquisition, closed on July 1, follows MTM's successful 2022 acquisition of Veyo, which closed in August 2022.
Founded in 1987, MTBA currently performs one million annual trips, leveraging a network of more than 600 vehicles and 700 drivers. MTBA holds contracts with numerous managed care plans. While MTBA specializes in NEMT, the company also operates taxis in Phoenix and Tucson under its taxi arm, AAA Cab Services, Inc., which will allow MTM to continue expanding its transportation operations beyond NEMT.
"The MTBA acquisition is an important step forward in MTM's strategic growth plans, as it allows us to solidify our presence in the NEMT market and significantly expand our existing vehicle coverage in the region," said MTM's President and CEO Alaina Maciá. "With more network coverage, we can quickly implement new contracts and expand network adequacy levels for our existing clients in the region."
Both MTBA and MTM believe the acquisition is a natural fit. "MTBA is an employee and client-focused company that operates very similarly to MTM with a people-first approach, and holds values that reflect our own core values and beliefs," Maciá added. "We're welcoming MTBA's more than 500 employees onto the MTM team with open arms. With their expertise and knowledge, MTBA's staff—including their leader Joe DiBazar, who will remain onboard as General Manager —will be key assets we can leverage to better serve our existing clients. We look forward to bringing our industry-leading NEMT approach to MTBA's current clientele as we enhance the technology and features available to health plans, members, transportation providers, and other stakeholders using our MTM Link platform."