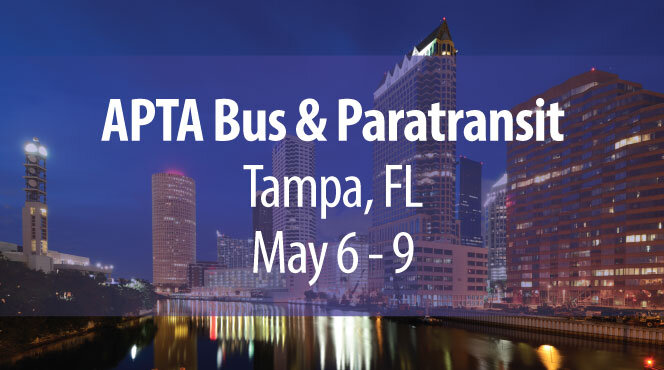 Will We See You in Tampa for APTA?
Are you heading to Tampa for the American Public Transit Association (APTA)'s annual Bus & Paratransit Conference? Make sure to stop by our booth to learn how MTM and our affiliates Ride Right and Reveal can solve all of your transportation problems. This conference is a great opportunity for public transit systems, board members, contractors, suppliers, manufacturers, and consultants alike to exchange innovative ideas for public transit operations nationwide.
See you in Tampa!
Event Details
When: May 6 – 9
Where: Marriott Waterside, Tampa, Florida
About: APTA is the leading force in advancing public transportation. The organization's annual Bus & Paratransit Conference is a technical educational program covering operations and maintenance, accessibility and paratransit, integrated mobility and transformative technology, first- and last-mile transportation, safety and security, planning and sustainability, funding and finance, capital programs, procurement, and workforce development.