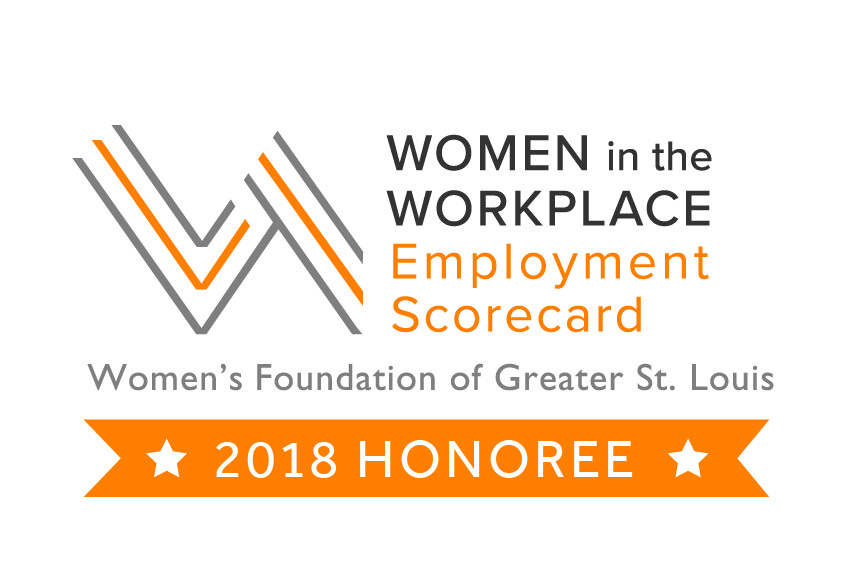 WFSTL Recognizes MTM as a Top Employer for Women
As a woman-owned and operated company since our inception in 1995, MTM has always taken great strides to ensure our workplace is inclusive and diverse. We're honored to announce that our inclusivity practices have been recognized by the 2018 Women in the Workplace: Employment Scorecard, an initiative led by the Women's Foundation of Greater St. Louis (WFSTL). The Scorecard is a double-blind data review that evaluates Missouri-based companies' employment practices and their impact on gender diversity in the workplace. WFSTL rated employers in four areas of workplace gender equity: leadership, compensation, flexible work policies, and recruitment and retention.
"The transportation industry is typically male-dominated, and MTM is proud to be changing that statistic," said Chief Human Resources Officer Kerri Mileski. "With a workforce that is 76% female and a leadership team that is 73% female, MTM continually empowers female employees to transition to high level management positions through mentoring, leadership development, and career path planning. Our most valuable asset is our team, and we take time to invest in their success when they come on board."
Some of the initiatives deployed by MTM that helped earn our place on the list include requiring all staff to complete our Diversity and Inclusion Training Program; offering flexible scheduling and telecommute opportunities; ensuring paid parental leaves and private space for nursing mothers; delivering programs to help nurture female staff into future leaders; and conducting an annual wage gap analysis.
"MTM truly embraces the advantages that come with having a diverse staff, which allows us to have a better understanding of the populations we serve—populations that come from backgrounds of varying cultures, ethnicities, religions, ages, genders, and abilities," Mileski said. "By ensuring an inclusive employment culture, we're one step closer to achieving our vision of communities without barriers."
"By recognizing employers who demonstrate a strong commitment to women in the workplace, the report encourages organizations to improve their policies and practices for female employees while also researching and promoting best practices to recruit, retain and advance women," added Lisa Picker, executive director of WFSTL. "In addition to the discrepancy in gender compensation in Missouri, unemployment rates in the St. Louis region are at the lowest point in a decade, and in order to recruit and retain top talent, employers must make careers sustainable for working families."
MTM is proud to be among Missouri's leading employers for women! Click here to read more and access the full report, which details the measures MTM and our fellow honorees are taking to ensure gender equity in the workplace. Congratulations to our fellow honorees, which include employers like Washington University, Webster University, Enterprise Bank & Trust, the Missouri Foundation for Health, and eight other area companies.