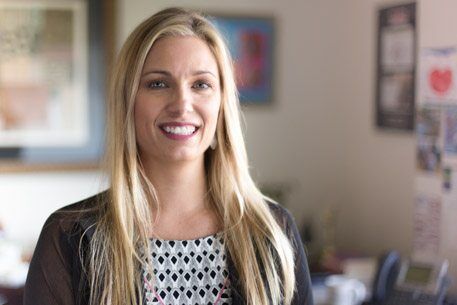 VP of People and Culture Kerri Schewe-Mileski Earns SHRM Certification
MTM is excited to announce that its Vice President of People and Culture, Kerri Schewe-Mileski, has recently been declared a Society for Human Resource Management (SHRM) Senior Certified Professional, thanks to her passing the organization's corresponding exam. Senior Vice President of Certification for the Society of Human Resource Management Brian Dickson notified MTM of Kerri's passing score and its implications with the following message:
"The Society for Human Resource Management (SHRM) is pleased to announce that Kerri Mileski has successfully passed the SHRM Senior Certified Professional (SHRM-SCP®) certification exam.
This certification signifies that Kerri possesses the behavioral competencies and technical knowledge needed for effective job performance, as described in the SHRM Body of Competency & Knowledge™ (SHRM BoCK™). The BoCK was created via the active input and engagement of the global HR community and validated by more than 30,000 HR professionals worldwide.
More specifically, this rigorous examination assessed Kerri's HR expertise in four HR knowledge domains: people; organization; workplace; and strategy. Additionally, situational judgment questions tested comprehension of eight behavioral competencies: leadership and navigation; business acumen; ethical practice; relationship management; consultation; critical evaluation; global and cultural effectiveness; and communication. In summary, this credential affirms that Kerri has not only mastered technical HR knowledge, but also the ability to effectively apply that knowledge in the workplace.
Now that Kerri has successfully obtained the SHRM-SCP, the next step is to maintain the credential by participating in professional development programs. These activities will help Kerri sharpen skills and foster an enhanced ability to drive organizational success and impact business results."
We're glad to be able to support Kerri and all our employees in their professional development!