Employee Health & Wellness

MTM is committed to the ongoing personal health and wellness of our employees, as well as the communities we serve. Overseen by our Director of Corporate Wellness Chris Mileski and guided by our employee-based Wellness Committee, MTM's wellness efforts focus on prevention and ongoing health improvement to bring a renewed focus and energy to health initiatives.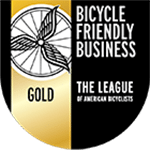 As MTM's employee base continues to increase, we strive to be the best employer possible by offering a wide array of benefits to keep staff satisfied with their jobs, encourage positive interactions in the workplace, and inspire employees to adopt healthier lifestyles and increase control over their health. Just a few of these benefits include on-site gym facilities, healthy vending markets, wellness competitions, on-site Zagster bikesharing services, smoking cessation assistance, and much more. Through these activities, MTM creates a culture of wellness that:
Improves the general health of our employees and the community at large
Encourages awareness of health-related issues
Increases staff productivity
Improves employee morale
Reduces overall healthcare costs
Read Our Latest Wellness Stories
Chris Mileski
Director of Wellness

Email: cmileski@mtm-inc.net
Phone: 636-695-5724
Fax: 636-695-5724
Office: 16 Hawk Ridge Drive,
Lake St. Louis, Missouri 63367
Hours: 8 a.m. to 5 p.m., Monday-Friday
As our Director of Corporate Wellness, MTM relies on Chris to develop and guide our health and wellness initiatives. Using his diverse background in exercise physiology, sports performance and conditioning, and coaching, Chris creates well-rounded wellness initiatives that positively impact employee health. He leverages his aptitude for health improvement to create engaging wellness programs, including our 7 Steps to Wellness app-based platform. Find out more about Chris' background–including his experience training and coaching world renowned athletes.

We'd love to hear from you! Please send your questions or comments to cmileski@mtm-inc.net.