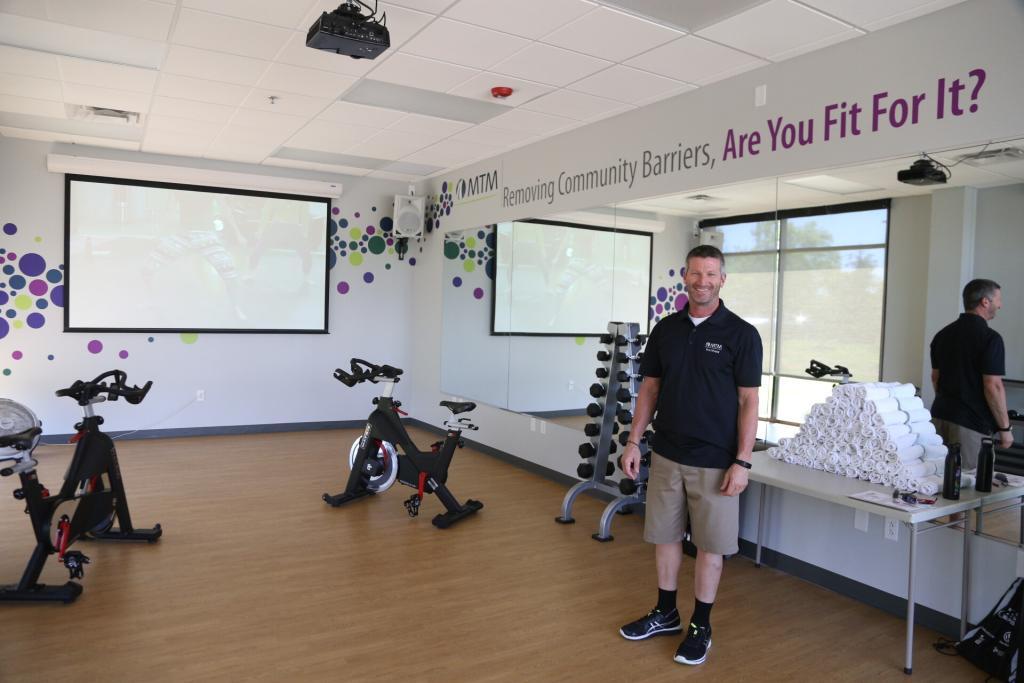 As MTM's employee base continues to increase, we strive to be the best employer possible by offering a wide array of benefits to keep staff satisfied with their jobs, encourage positive interactions in the workplace, and inspire employees to adopt healthier lifestyles and increase control over their health. Our employees are the backbone of our operations, and their ongoing personal health and wellness, as well as that of the communities we serve, is of the utmost importance.Overseen by Director of Corporate Wellness Chris Mileski and guided by our employee-based Wellness Committee, MTM's wellness efforts focus on prevention and ongoing health improvement to bring a renewed focus to health initiatives. Chris has been instrumental in developing new health initiatives for MTM employees with the ultimate goal of creating a culture of wellness that:

Improves the general health of our employees and the community at large
Encourages awareness of health-related issues
Increases staff productivity
Improves employee morale
Reduces overall healthcare costs

---

Since implementing the Wellness Program in 2013, MTM has introduced several exciting activities to our employees. Current initiatives include:

Freedom from Smoking Cessation Assistance

On April 1, 2014, all MTM campuses nationwide went smoke-free. To assist our staff in complying with this policy, MTM offered interested employees the opportunity to participate in our Freedom from Smoking program. The first session of the program, which ended May 7, saw great success—17 employees are now smoke-free as a result of the initiative. Since participants quit smoking nearly two months ago, they have saved approximately $132 because they no longer buy tobacco products, and they have added six days to their life expectancy. A summer session of the smoking cessation course is now in progress.

Weight Loss Competition

At the beginning of June, MTM launched our company-wide weight loss competition, which will run through the end of August. Employees were encouraged to join the event as a means for promoting healthier diets and lifestyle changes. The competition is divided into three phases, each of which will have winners that will receive up to $1,000 in cash and prizes.

Gym Memberships and On-Site Fitness Equipment

Finding time to work out can be tough for many, and MTM is taking steps to ensure employees make time for physical activity. This includes setting up on-site aerobic workout equipment, including treadmills and elliptical machines, at each office location. Most locations also offer subsidized gym memberships for employees at reduced rates. Through our Flex for Fitness program, employees are further encouraged to be active throughout the workday. Every week, each employee receives three 30-minute periods of flex time to spend on the workout of their choice.
These voluntary support programs and more are encouraging MTM employees to be active and make healthy choices. Many employees have taken charge of their fitness and are experiencing great success.