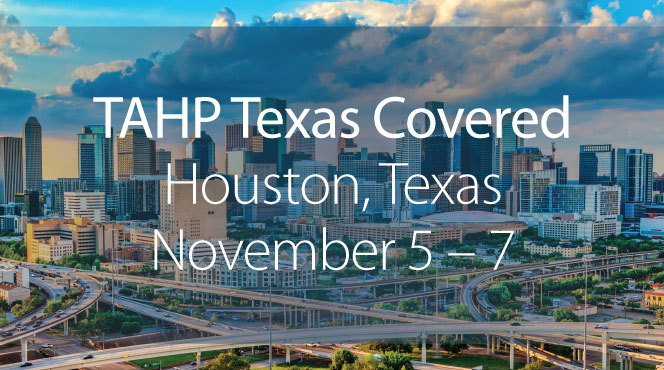 Visit MTM at the 2023 Texas Covered Healthcare Conference and Expo!
Join Us at Booth #409!
Are you ready for the biggest healthcare event in Texas? We certainly are! MTM is looking forward to the 2023 Texas Association of Health Plans (TAHP) Texas Covered Healthcare Conference and Expo, happening from November 5-7 at the Hilton Americas in Houston. This premier event is a must-attend for anyone involved in Texas healthcare.
If you're attending this year's Expo, stop by and see us at Booth #409. Meet our healthcare solutions experts, including Vice President of Public Affairs Phil Stalboerger, Vice President of Business Development Gavin Yoder, and our Texas market leader Joel Smith. They're eager to connect with you and discuss how MTM can make a difference in your healthcare landscape. MTM is revolutionizing healthcare by removing community barriers. Our solutions focus on critical areas such as non-emergency medical transportation (NEMT), social determinants of health (SDOH), and home and community-based services (HCBS). Let us show you how MTM can help Medicaid and Medicare health plans in Texas enhance their services and improve the lives of members.
What to Expect at Texas Covered
Texas Covered isn't just another healthcare conference; it's the largest event of its kind in Texas, bringing together nearly 1,000 decision-makers from across the healthcare spectrum. From major health plans and providers to regulators, legislators, academics, and more, this event is a melting pot of expertise and innovation. Whether you're interested in the latest trends, legislative updates, or forging new partnerships, Texas Covered has something for everyone.
Mark your calendars for Texas Covered, and make sure to see us at Booth #409 to explore how we can transform healthcare together. We can't wait to see you there!