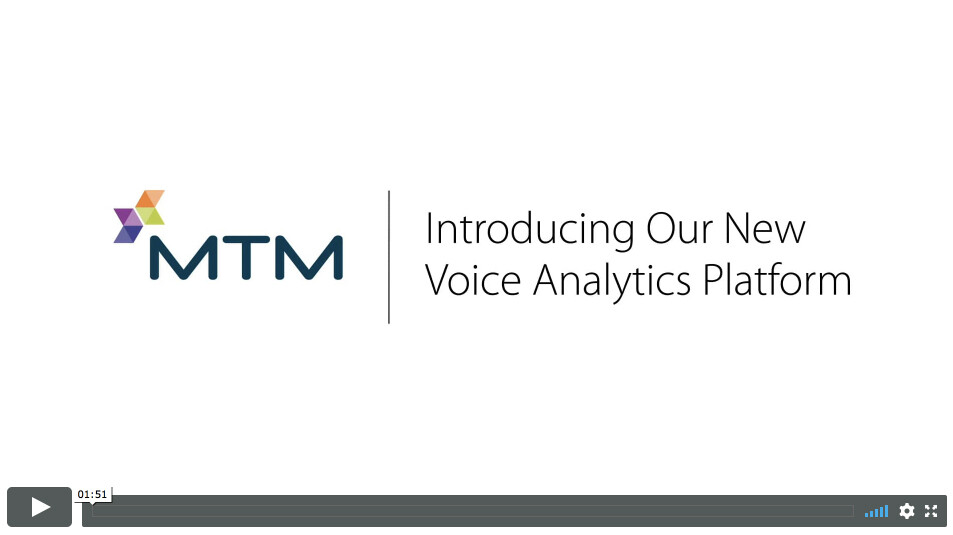 Take a First Look at Our AI-Backed Voice Analytics Platform
At MTM, we're always looking for new ways to incorporate artificial intelligence (AI) into our operations to help improve the service we provide to our members and enhance the data we report to our clients. Through our intelligent voice analytics platform powered by AI, we monitor more than 75% of our incoming call volume to provide insights into how we can enhance the member experience.
Our AI-backed call monitoring platform uses machine learning to analyze calls and produce actionable data that we can use to quickly modify processes, create training, and even intervene in real-time to get a call back on track. With speech analytics insight, we've also introduced automated alerts that signal to Customer Care Representatives when they should provide specific information to the caller. This helps to shorten the length of time spent on the call, ensure first-call resolution, and reduce unnecessary calls. Plus, with dashboards that monitor Representatives in real time, we're able to provide richer program data to our clients than ever before.
Click play on the video above to learn how we're leveraging AI to deliver first-class customer service for our non-emergency medical transportation (NEMT) clients and their members.