Data-Driven

Intelligence & Analytics
Ready to Move Beyond Basic Reporting Packages?
At MTM, we're always implementing new technologies and solutions that allow us to align with our clients to achieve their goals and deliver value to their operations. Many NEMT brokers rely on basic, standard reporting packages--but MTM is moving the needle, offering our clients access to the NEMT industry's most comprehensive reporting platform.
Backed by Power BI, we're delivering useful data analytics tools that streamline and strengthen NEMT reporting capabilities. Our cloud-based service collects and analyzes data from multiple platforms to give MTM and our clients a single view of operations. Data from our telephony system, MTM Link software, credentialing platform, and other sources funnel into the business intelligence tool, where we can view it as meaningful dashboards, reports, and datasets.
Power BI consolidates dozens of unique reports that were previously delivered at different intervals into one comprehensive dashboard that is updated on a daily basis. Learn how we're delivering a dynamic, data-driven portal that consolidates all the details our NEMT clients need to understand the day-to-day performance of their programs and make intelligent program decisions.
Trip Statistics
---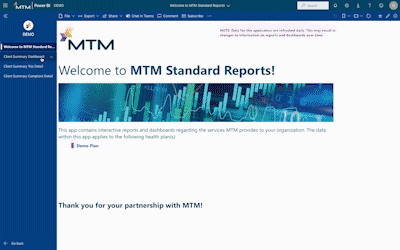 Our real-time dashboards continually refresh with comprehensive NEMT data, giving you insight into trends and analytics.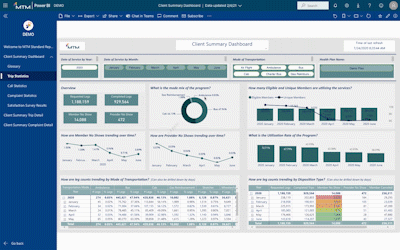 Interactive charts and graphs allow you to track NEMT performance in any time interval.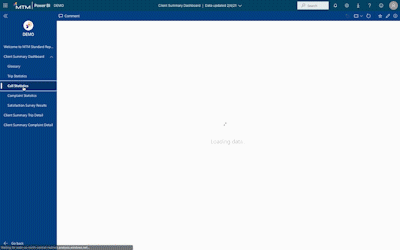 Monitor customer service performance like average handle time, call volume, call quality scores, and more.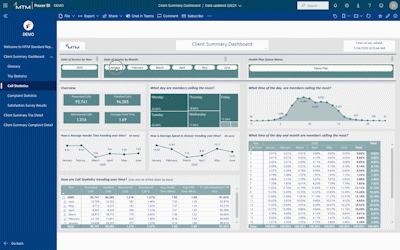 Maintain real-time awareness of customer service stats as calls come in throughout the day.
Complaint Statistics
---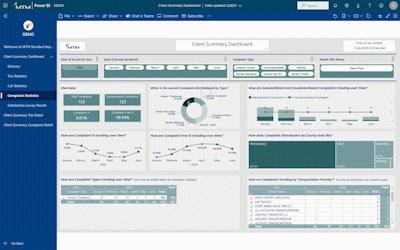 Monitor complaint investigations and resolutions as our Quality Management team works to solve NEMT issues and challenges.
Satisfaction Survey
---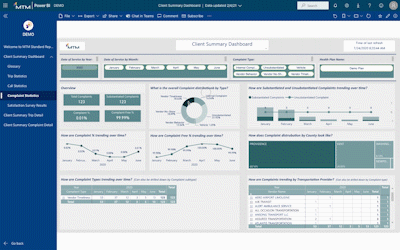 Review results of satisfaction surveys to keep a pulse on the member experience.
Client Trip Detail
---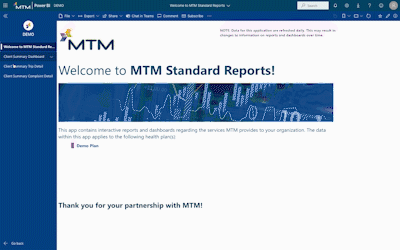 Looking for in-depth details about your member's completed and scheduled trips? Find all the real-time information you need in our Trip Detail dashboard.
Client Complaint Detail
---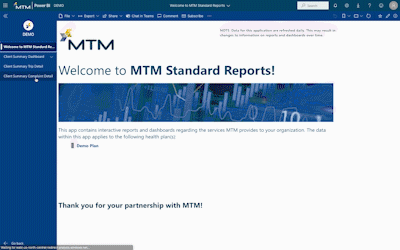 If you need to review the specifics of a complaint investigation, discover all aspects of the incident, investigation, and resolution in our Complaint Detail dashboard.