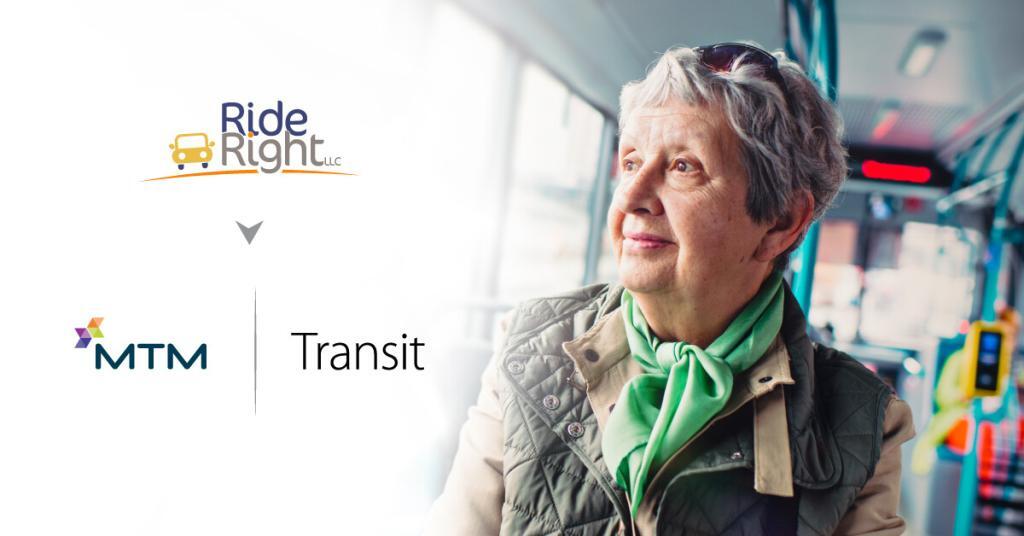 Ride Right is Now MTM Transit
For the past 10 years, MTM's sister company Ride Right has been one of the transit industry's leading partners for fixed route transit, Americans with Disabilities Act (ADA) paratransit, and student transportation services. Now, the industry is evolving, and so is Ride Right. Ride Right has joined forces with MTM, and is now officially known as MTM Transit. Ride Right's transit operations have folded under the umbrella of MTM's transit services, which include travel training, functional assessments, quality assurance, and transit technology solutions.
"There has always been confusion in our industry about the relationship between MTM and Ride Right," said MTM President and CEO Alaina Maciá. "By transitioning to MTM Transit with cohesive MTM branding, we will eliminate that confusion, be more clear about our partnership, and streamline our approaches to providing our clients and their passengers with high quality services."
MTM Transit offers viable solutions that help public transit agencies connect the pieces of a community's transportation options in an effort to increase fixed route utilization, reduce costs, and remove community barriers. From utilizing mobility management tools like assessments and travel training to promote public transit ridership, to fully managing the operation of fixed route and paratransit services, to overseeing quality assurance for multi-vendor transit systems, MTM Transit can help solve even the toughest transit challenges. MTM Transit is committed to providing quality transit services to individuals who, without reliable transportation, may be unable to take advantage of employment opportunities, get to the doctor, and access other community resources.
"Becoming MTM Transit is the natural evolution of Ride Right as we strive to streamline our operations," Maciá continued. "This is a change that makes sense for our company as a whole, our clients, and our staff. To our valued clients, please be assured that this change will have no impact on your operation. Our commitment to Every Trip is important is remaining unchanged. MTM Transit looks forward to continuing to provide industry-leading services to our clients across the country!"
You can now find Ride Right as MTM Transit on all social media! Follow along with us on Facebook, Twitter, and LinkedIn to stay up-to-date with the latest MTM Transit news.