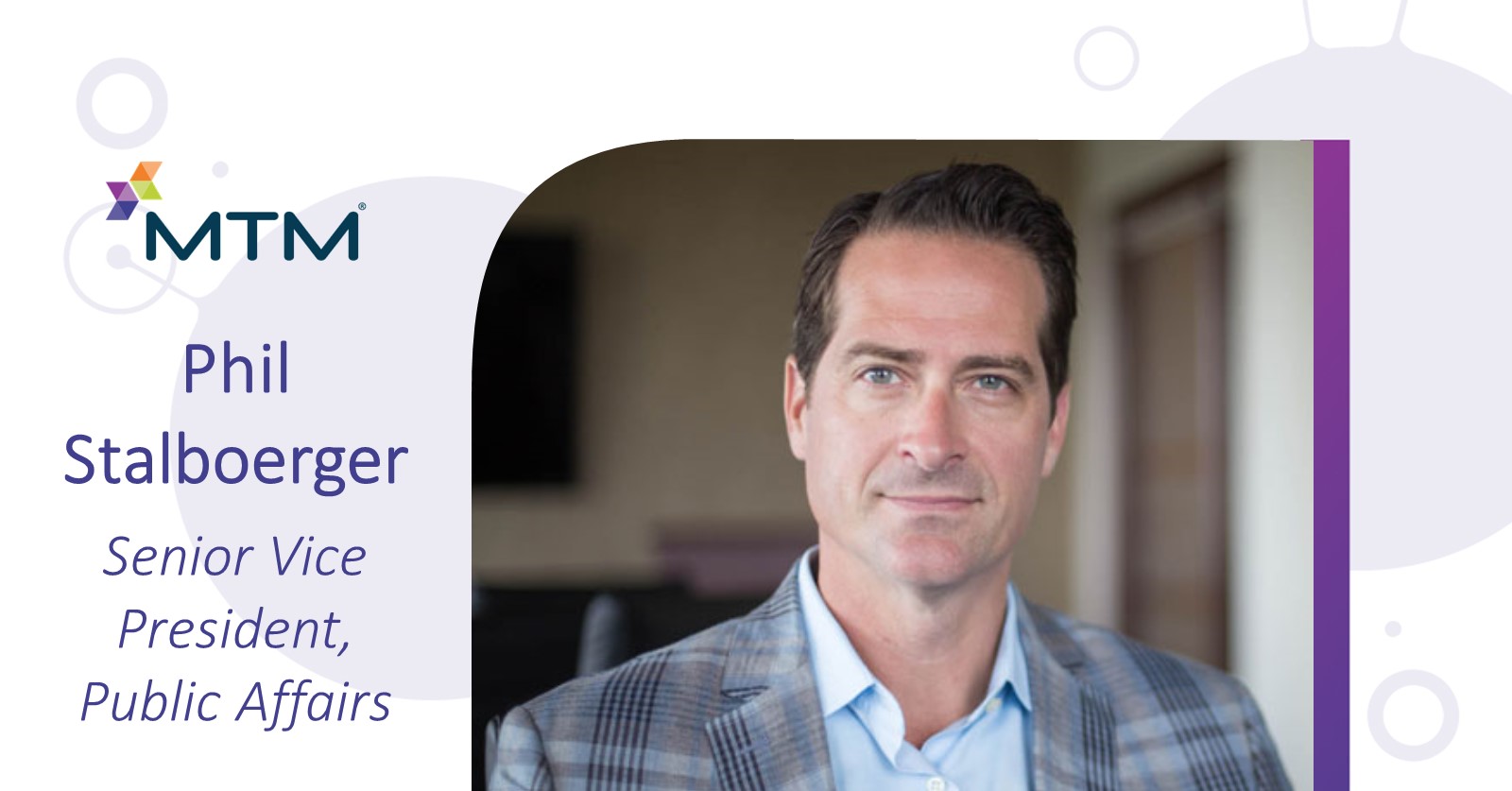 Phil Stalboerger Promoted to Senior Vice President, Public Affairs
MTM is pleased to announce the promotion of Phil Stalboerger to Senior Vice President, Public Affairs. Since joining MTM in 2013 as Vice President, Public Affairs, he has demonstrated exceptional dedication and expertise in managing government relations efforts on behalf of MTM across the nation. His commitment to ensuring that MTM's clients are equipped to address the challenges they face in the non-emergency medical transportation (NEMT) market has been instrumental in MTM's success.
In his elevated role, Phil will continue to spearhead relationships and MTM's strategy for growth as the NEMT partner of choice for state health plans nationwide. He will retain his focus on educating current and potential clients about critical healthcare issues related to NEMT, fostering key relationships and strategies for new business prospects, and developing innovative solutions to improve healthcare access.
Prior to his ten years with MTM, Phil spent more than 15 years in government relations and lobbying roles. He previously served as Senior Government Relations Advisor at Faegre Baker Daniels, held various legislative affairs roles at Blue Cross Blue Shield of Minnesota, and contributed to legislative administration positions with the Minnesota Senate and the Minnesota Department of Commerce. Phil holds a bachelor's degree in government and political science, as well as a master's degree in public administration.
MTM's Chief Operating Officer Dawn Kotva expressed her continued confidence in Phil's abilities, stating, "Phil's talent for building strong relationships with state government leaders will provide invaluable support to MTM as we cultivate excellent partnerships with our clients. I have no doubt that he will continue to be an exceptional representative for MTM in the community, enhancing our position as a trusted partner in the healthcare industry."