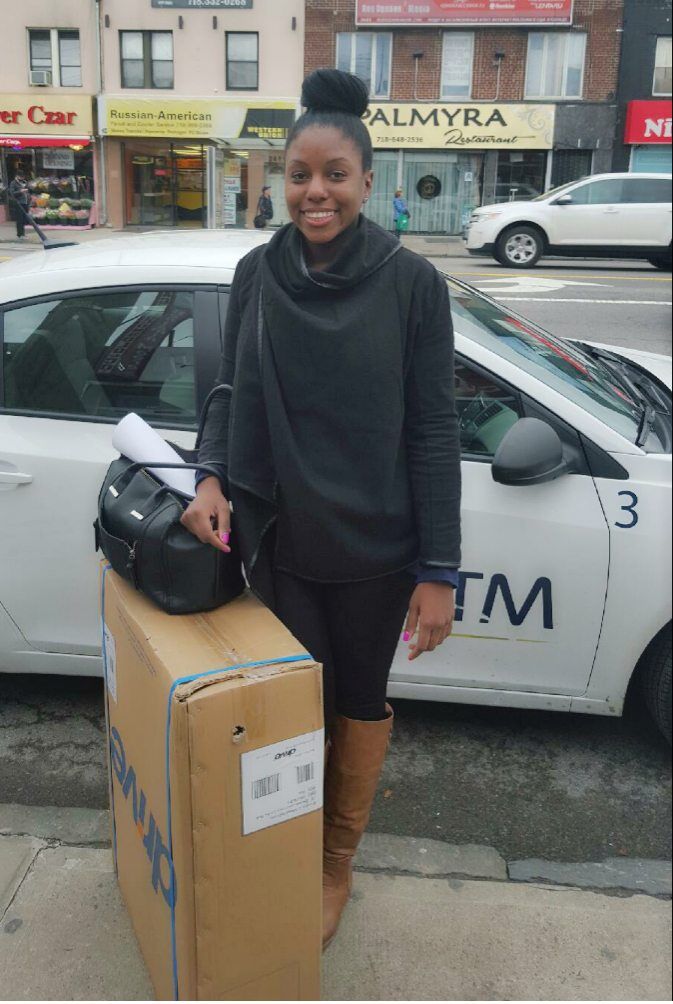 New York Employees Go Above and Beyond
The New York office has demonstrated MTM's Core Values of Respecting Individuals and Aligning with Clients in an outstanding way.  When they received a complaint from an New York City Transit customer who stated that his walker was broken while in the back of a transportation provider's vehicle, they immediately conducted a thorough investigation of the incident, working on a satisfying outcome for all parties.  In an effort to ensure quality service, Safety & Training Officer Jessup Reid, and our Complaint & Compliance Administrator Lena Robinson collaborated with the transportation provider All Around to purchase, deliver, and assemble a brand new replacement walker for the customer.
Jessup and Lena delivered the new walker and spent much time with the member whose walker was previously damaged. the customer was quite happy with the level of customer service he received from MTM; he did not stop smiling for the whole duration of his time with them.