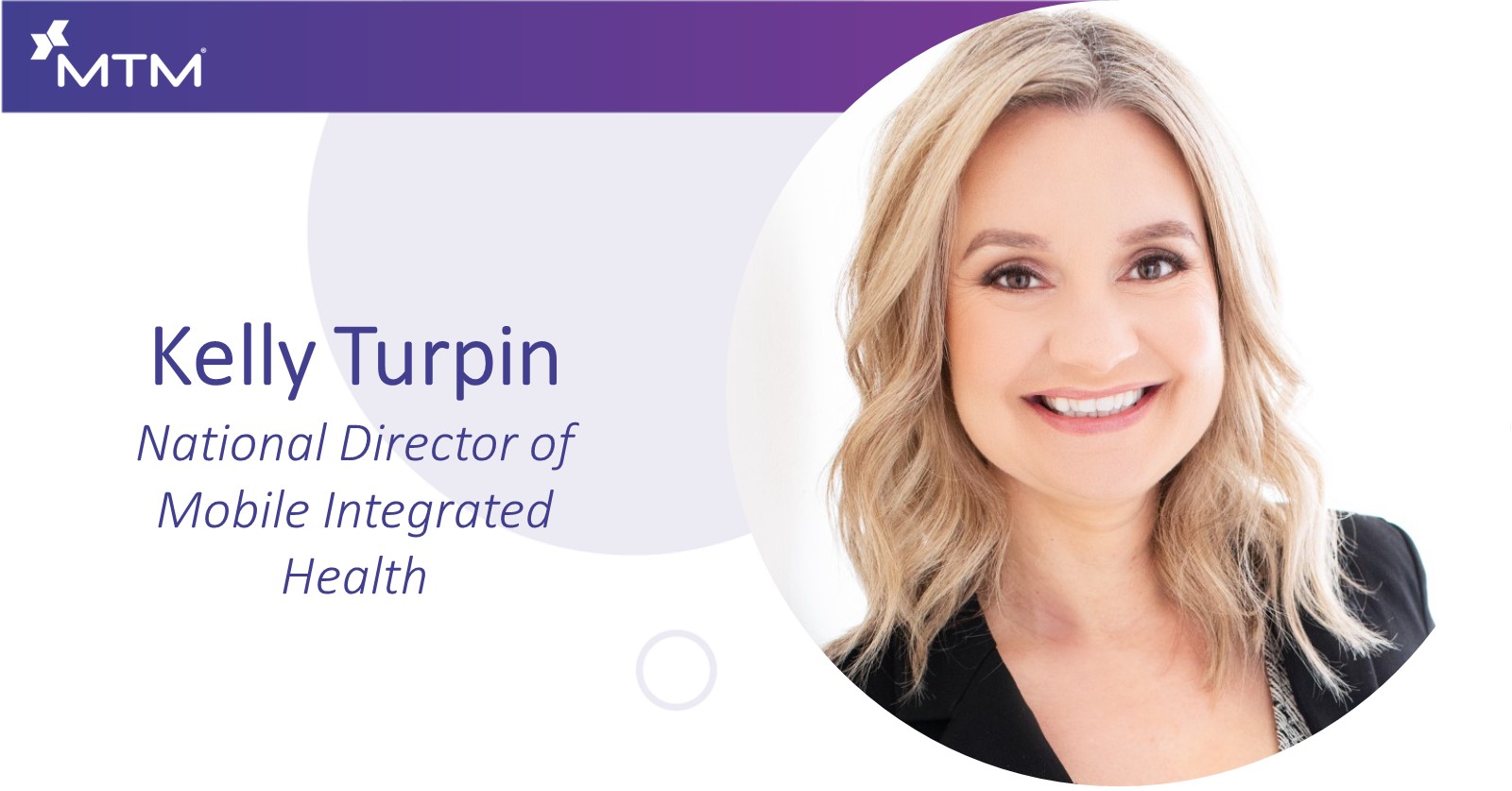 National Director of Mobile Integrated Health Kelly Turpin Joins MTM
MTM is excited to welcome a new teammate to our healthcare operations team: National Director of Mobile Integrated Health Kelly Turpin. Kelly brings a wealth of knowledge and extensive experience in the healthcare industry to MTM. Her hiring marks a significant step forward in our ongoing commitment to providing our customers and their members with innovative, client-focused, and transformative healthcare solutions.
In her role, Kelly will spearhead groundbreaking service delivery models aimed at breaking down access barriers for vulnerable populations and closing gaps in care. Her primary focus will be on program execution, establishing collaborative partnerships, and optimization initiatives to help MTM meet our business targets.
With more than 15 years of experience in healthcare—including experience at health plans, large hospital systems, healthcare consulting agencies, and Emergency Medical Services agencies—Kelly has consistently demonstrated her unwavering passion for improving access to care and overcoming the obstacles that hinder effective care delivery.
Kelly's journey in healthcare began as a medic in the United States Air Force. She has since led innovative care initiatives at major health plans, expanded her expertise by pioneering industry-first care delivery programs in New Zealand and Australia, and recently played a pivotal role in designing, building, and optimizing innovative home care solutions within EMS. Throughout her career, Kelly has maintained a laser focus on enhancing the lives of members by delivering top-notch clinical solutions and ensuring a high-quality client and patient experience.
In her previous role as a National Director at Global Medical Response, Kelly engaged with legislators, state authorities, commercial payers, and Medicare/Medicaid specialists to extend reimbursement services for critical care delivery nationwide. Her expertise led to her selection as a keynote speaker at CMS and MIH industry conferences, where she shared her insights on collaborating with health plans to drive new service innovations. Kelly also forged strong partnerships with health plans and EMS agencies to revolutionize home care delivery models in the industry.
Kelly holds a degree from the University of Maryland Global Campus and an MBA from Walden University. She is also certified in Six Sigma tools and processes, and has achieved the prestigious Project Management Professional (PMP) certification.
"Kelly's leadership and extensive experience will play a pivotal role in propelling MTM towards new heights of excellence in the field of Mobile Integrated Health," said Senior Vice President of National Managed Care Solutions Christopher Irwin. "We look forward to her contributions and the positive impact she will undoubtedly bring to our organization and, most importantly, to our clients and the communities we serve."
Welcome to MTM, Kelly!