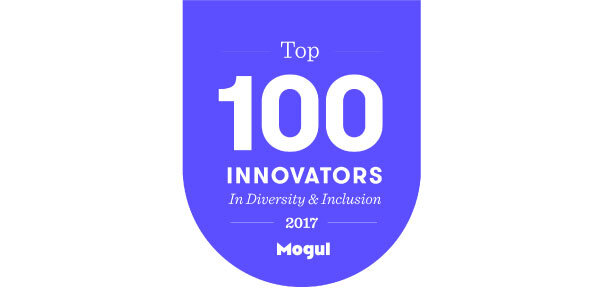 MTM Listed Top Innovator in Diversity and Inclusion by Mogul
Mogul, an online platform for women to connect, exchange resources and share opportunities, recently listed MTM, Inc. on their Top 100 Innovators in Diversity and Inclusion in 2017 list. Organizations were scored and ranked based on three major categories: minority representation in leadership roles, employee support, and overall social contribution. MTM placed as number 100 on the list. Organizations like PepsiCo, IBM, Amazon Prime Now, NIKE, Visa and more rank towards the top.
MTM's workforce diversity constitutes a greater understanding of the populations we serve—populations that come from backgrounds of varying cultures, ethnicities, religions, ages, genders, and abilities. 76% of MTM's workforce is female. 60% of managers, directors, and executive leadership team are female, vastly exceeding the transportation industry average. Historically, women have been underrepresented in transportation leadership roles, and MTM is proud to be changing that statistic by empowering entry-level female employees and helping them transition to high level management positions. President and CEO Alaina Macia is a driving force behind initiatives to empower a diverse workforce, "Our industry can be stagnant, and we constantly look for individuals with a curious, entrepreneurial spirit who make us see things differently and change the way the transportation world operates."
We're proud to be recognized by Mogul for our achievements in cultivating diversity and inclusion. By ensuring an inclusive employment culture, MTM is able to develop a workforce that is reflective of our customer base while empowering disabled populations in the communities we serve—putting us one step closer to achieving our vision of communities without barriers.
Mogul is a platform reaching millions of women per week across 196 countries and 30,470 cities. Mogul is democratizing information for women worldwide by enabling users to connect, share information, and access knowledge from each other. Headquartered in NYC, with offices in San Francisco and Paris, Mogul was named one of the Most Exciting Startups by Business Insider, Best Website for Finding Top Talent by Inc. Magazine, Top Website for Marketing Your Company Online by Forbes, and Top Online Learning Platform by Entrepreneur.