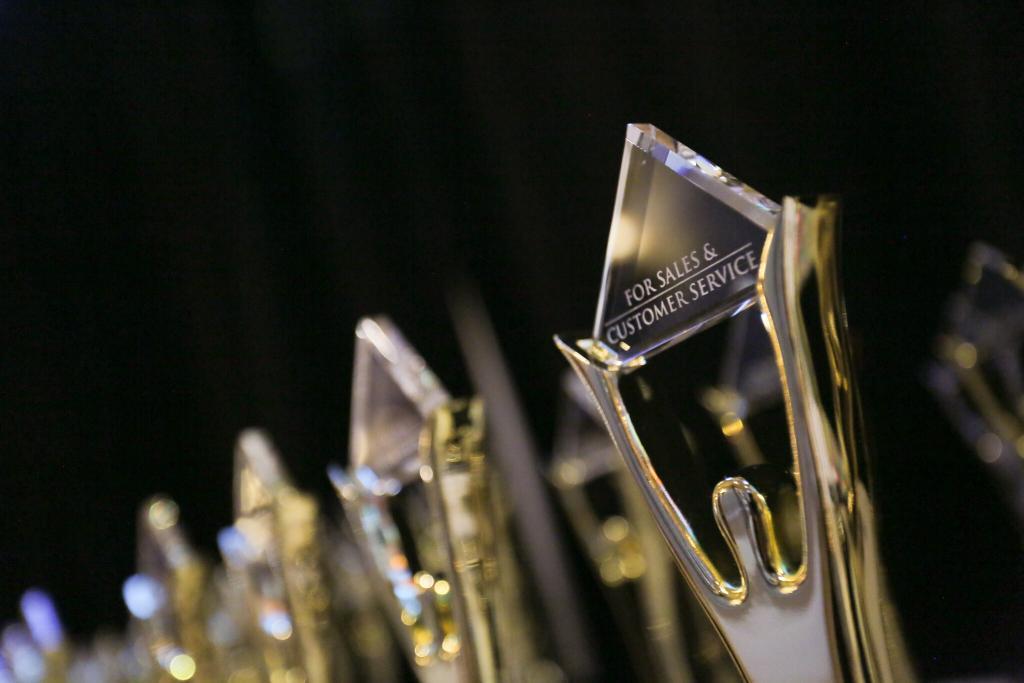 MTM Takes Home Two Gold Stevie® Awards for Sales & Customer Service
In our continued efforts to bring the best training practices possible to the healthcare and transportation industries, MTM is proud to announce that our Training team was awarded two gold-level awards at the 12th annual Stevie Awards for Sales & Customer Service. This is the third year in a row MTM has been honored with Stevie Awards. This year, we received a Gold Stevie Award for Customer Service Training Team of the Year, and a Gold Stevie Award for Customer Service Training Product of the Year for our Mobility Assessment Evaluator training program.
The Stevie Awards for Sales & Customer Service are the world's top honors for customer service, contact center, business development, and sales professionals. The awards were presented to honorees during a gala banquet on February 23 at Caesars Palace in Las Vegas, Nevada. More than 2,500 nominations from organizations of all sizes and in virtually every industry were evaluated in this year's competition. Winners were determined by the average scores of more than 150 professionals worldwide in seven specialized judging committees.
In particular, the Gold Award for Customer Service Training Product of the Year benefits MTM's transit clients by ensuring our Mobility Assessment Evaluators are trained to perform Americans with Disabilities Act (ADA) functional assessments for paratransit eligibility. Our innovative training program uses a blended format that includes classroom training, 40-plus hours of role-play scenarios, hands-on training, and recorded LMS training. Classroom training begins with orientation before Evaluators are immersed in the specific contract details. After providing a solid understanding of the business and expectations, Evaluators participate in training that covers topics such as ADA guidelines, working with individuals with disabilities, and paratransit service. The next portion of training focuses on operations and includes training on interviews, assessments such as FACTS and MMSE, and how to make determinations. Once Evaluators understand the operational processes, they receive hands-on system training, complete job shadowing, and participate in the last leg of the training, which we've coined as Mock Week–a realistic job simulation that allows Evaluators to perform their roles in a controlled environment.
First implemented with our LA Access contract in Los Angeles, the training plan has now been implemented for our Baltimore, Atlanta, and Chicago ADA assessment contracts with great success and benefits, including:
Reduced time to complete ADA assessments (Kirkpatrick Level 4 result)
Increased communication
Increased staff engagement
Enhanced collaboration
100% satisfaction with training
100% confidence in abilities to perform the functions/behaviors learned in the training
More accurate eligiblity determinations
Increased complaince with federal ADA guidelines
Congratulations to our Training team on this exciting honor!