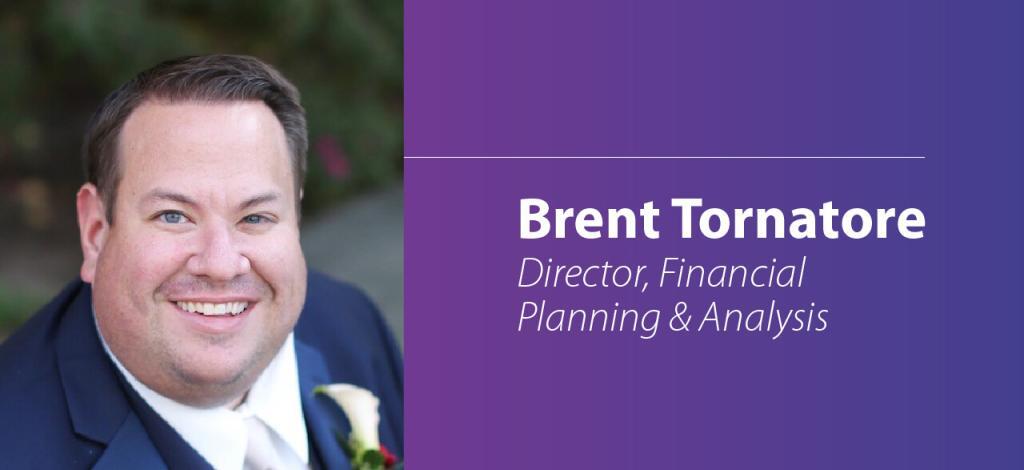 MTM Hires Brent Tornatore as Director, Financial Planning and Analysis
In an effort to streamline business practices throughout the organization, control costs, and help improve bottom-line financial performance, MTM is pleased to announce the recent hiring of Brent Tornatore as Director, Financial Planning and Analysis. In this role, Brent has direct oversight of MTM's financial analysis, budgeting, forecasting, and pricing functions, with the ultimate goal of creating our short- and long-term financial plans and identifying cost drivers to improve financial performance.
Prior to joining MTM, Brent spent his entire 16-year professional career with Anheuser-Busch/AB InBev. He started his career as an Accounting Clerk with the organization in 2004, working his way up through AB InBev's finance and accounting teams. Most recently, he served as the company's Senior Manager of Finance, where he managed an international team responsible for supporting operations in excess of $20 billion annually. While with AB InBev, he was a two-time winner of the company's Annual Top Performer Award. Brent earned his MBA from Webster University in St. Louis.
"Nationwide, companies of all sizes and in all industries are facing financial uncertainty, and are looking for ways to sustain profitability into the future," said MTM's Chief Financial Officer Jill Heneghan. "With Brent's guidance, I am confident that our financial planning and analysis team has the leadership we need to analyze financial results and industry trends, identify key business drivers, and ensure MTM continues to perform financially while meeting our clients' budgetary expectations."
Welcome to MTM, Brent!