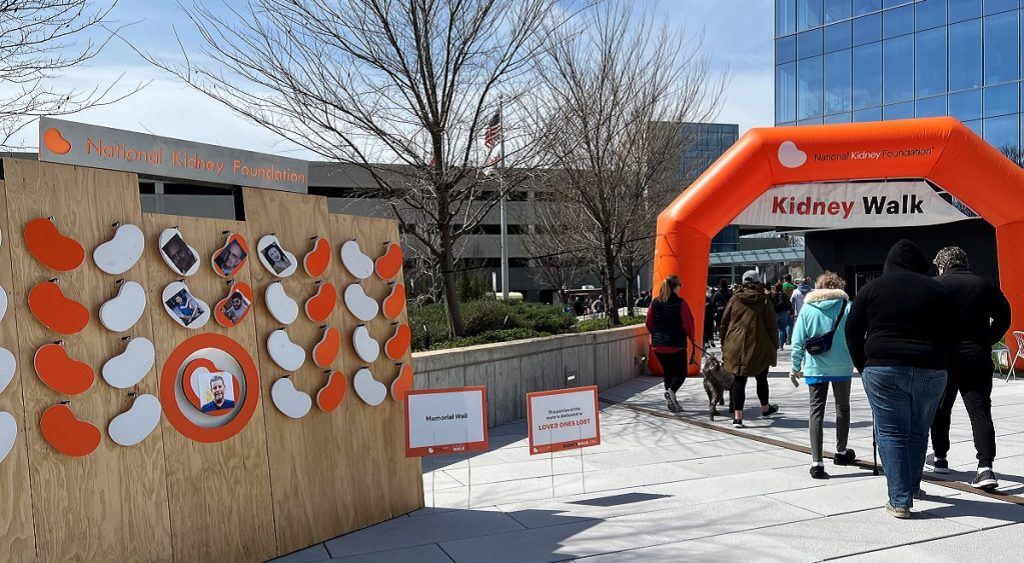 MTM Giving Sponsors the 2022 St. Louis Kidney Walk
So many of MTM's members are dialysis patients, which is why it is incredibly important for us to support organizations like the National Kidney Foundation (NKF). Recently, through our MTM Giving program, MTM was proud to be a Silver Sponsor of the St. Louis Kidney Walk hosted by the NKF. Our St. Louis-area teammates came together to support the cause and participate in the walk, both in person and virtually.
Thanks to sponsors like MTM and individual walkers who raised funds for the cause, the St. Louis Kidney Walk exceeded its $90,000 fundraising goal, coming in at a total of $118,342. Walkers who joined the in-person walk had the opportunity to hear from people impacted by the National Kidney Foundation and visit sponsor booths to learn more about how they support families impacted by kidney disease.
Thank you to the National Kidney Foundation for hosting such an inspiring walk to let others know they're not alone. We were proud to come together with you, sharing a common purpose and walking for those who can't.
About the St. Louis Kidney Walk
Kidney Walk is the nation's largest walk to fight kidney disease. Held in nearly 70 communities, thousands of walkers across the country come together on a mission to raise money, empower the kidney community, and amplify awareness of kidney disease. Kidney Walks are a vital source of support; more than 80 cents of every dollar donated goes to research, patient services, professional education, public health education, and community services.