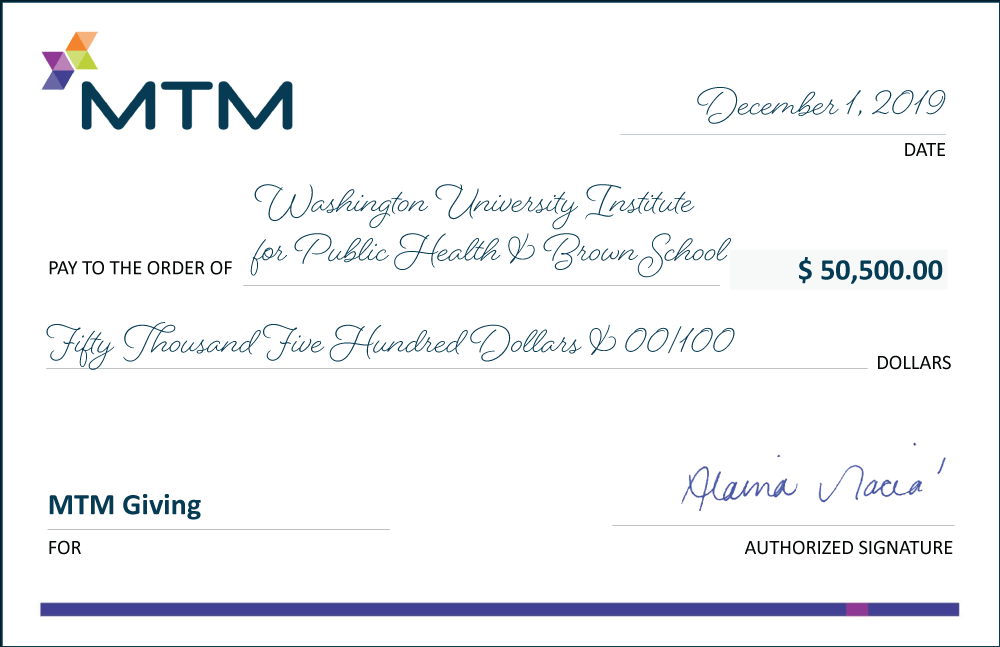 MTM Giving Contributes $50,500 to Washington University
MTM Giving, our formal philanthropic program, is continuing to make contributions to the communities we serve. Our latest benefactor is Washington University in St. Louis. Washington University's mission is to discover and disseminate knowledge, and protect the freedom of inquiry through research, teaching and learning.
MTM Giving supports organizations that tie in with our program's mission: empowering our team members to engage in their community and support philanthropic causes, with a focus on diversity, wellness, and our youth. We asked our employees to nominate organizations they personally support, and using those nominations we selected charities that align with our mission.
Over the course of more than 150 years, Washington University in St. Louis has made remarkable progress, growing from a college educating local men and women to an internationally known research university with students and faculty from approximately 90 countries. MTM's $50,500 donation to the Washington University Institute for Public Health will create the MTM Inc. Community Health Access Fund and The Lynn and Peg Griswold-MTM Scholarship. A portion of the donation will go to the Brown School of Social Work and Public Health's Hillman Hall, and the Annual Fund, where contributions support student scholarships, innovative programs, faculty research, and our ability to respond where the need is greatest.
Want to learn more? Visit https://wustl.edu/