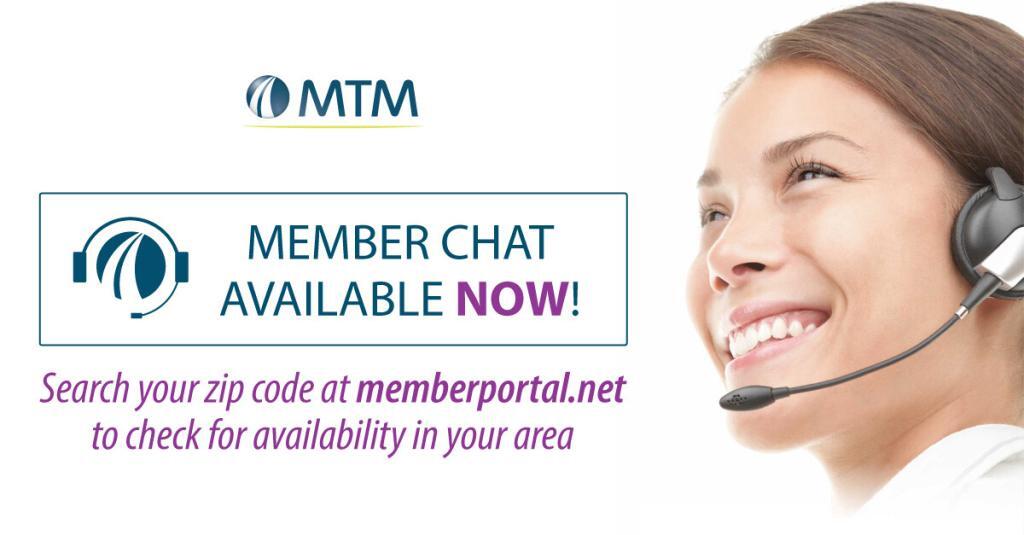 Member Portal: Now Featuring Web Chat!
Did you know that MTM's online self-service tool Member Portal makes it easier than ever for members to book a trip? By simply entering their zip code, our members nationwide can find all the important details needed to book a trip: phone numbers, days' notice requirements, hours of operation, and more. Member Portal also offers quick access to download documents and forms like mileage reimbursement trip logs.
Plus, as a new feature to Member Portal, members in select areas now have the option to live web chat with a Customer Care Representative instead of calling MTM.
If you're a member, here's how it works:
Visit www.memberportal.net
Enter your zip code
Select your health plan
Get instant access to everything you need to book your trip–including web chat
Watch the video below to see how easy it is to get in touch with MTM–without ever picking up the phone–with Member Portal.