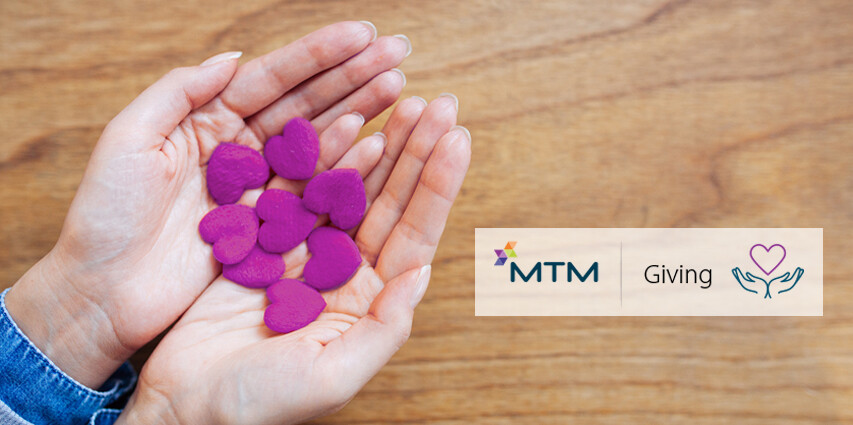 Meet Our Q1 2021 MTM Giving Partners!
MTM is a proud supporter of the communities our teams work and live in, and is always looking for ways to give back through our award-winning MTM Giving program. Focusing on organizations that are committed to diversity, wellness, and our youth, in 2020, we gave more than $240,000 to charitable efforts nationwide. In 2021, we're continuing to keep up with that pace! Meet the inspiring organizations we've supported to date this year.
The National Kidney Foundation of Missouri and Wisconsin
The National Kidney Foundation is a lifeline for people with Kidney Disease. MTM is proud to support their efforts through partnerships with the organization's Missouri and Wisconsin chapters.
In Missouri, MTM is sponsoring the Gift of Life Gala in November, an annual event that helps maintain the organization's services and programs in the St. Louis community. In Wisconsin, we're sponsoring the chapter's Cool Beans Adventure, a virtual activity route that takes participants to new towns, new sights, and new sounds as they walk, run, hike, and bike together. The adventure kicks off on July 1 on a statewide tour and path as participants work together to educate for prevention, support all those living with kidney disease, and celebrate those who have given to our loved ones when they need them most.
The Barnes-Jewish St. Peters and Progress West Foundation
The Barnes-Jewish St. Peters and Progress West Foundation
This October, the Foundation's Ribbon of Hope event looks to break last year's record of 600 feet of ribbon. Through the event, ribbons dedicated to patients receiving cancer treatment at Siteman Cancer Center in St. Louis will be united in hope and spirit. MTM is sponsoring 10 patient ribbons for the event; each ribbon will include the patient's name and a personalized quote.
Juvenile Diabetes Research Foundation (JDRF)
A new MTM Giving partner for 2021, the JDRF's Kansas City Gala and St. Louis Gala are joining forces to maximize potential. The chapters' Dream Gala will be virtually broadcast, benefiting type 1 diabetes communities in Kansas, Missouri, and Southern Illinois. MTM is proud to be a Gold Sponsor of the event! Between sponsor donations, competitive auctions, and raffle tickets, this year's gala raised $2.1 million to support life-changing research.
Stay tuned for more MTM Giving updates as we continue to give back to our communities throughout 2021!