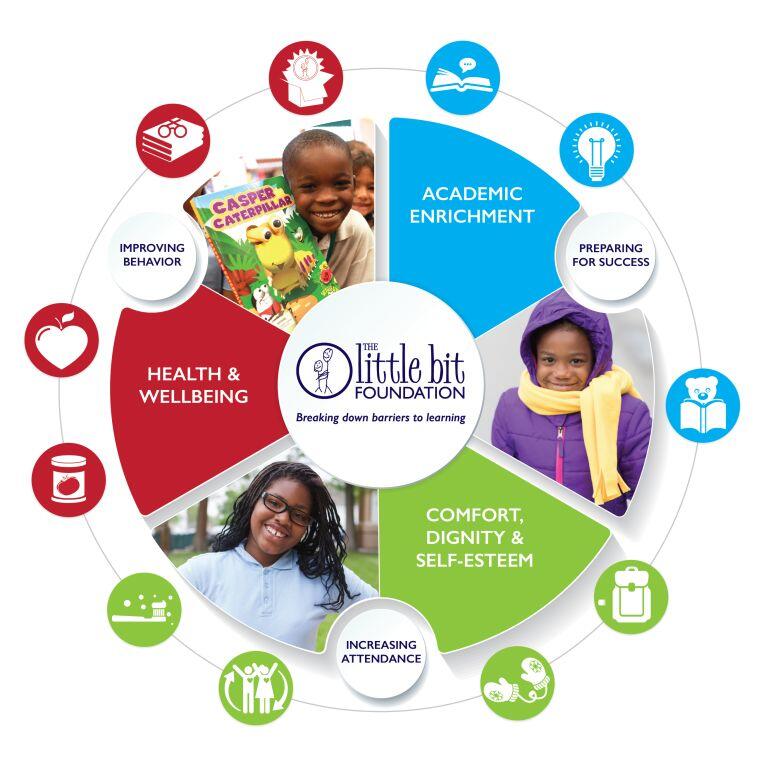 Little Bit Foundation Receives $1,000 Donation from MTM Giving
MTM's formal philanthropic program MTM Giving is continuing to make valuable contributions to the communities we serve. Our most recent benefactor from the initiative is the Little Bit Foundation, a St. Louis-based organization that is committed to breaking down barriers to learning for students living in poverty. Through partnerships and programs that serve the needs of the whole child, the Foundation empowers students to achieve their academic goals and dreams for the future, while leaving an imprint of love and hope on young lives for whom a little bit means a lot. Since their establishment nearly 20 years ago, the organization has grown to serve more than 11,000 children in need from 37 St. Louis schools.
Members of the MTM team were honored to visit the Little Bit Foundation warehouse, where they were able to see the organization in action! Our $1,000 contribution will help the Little Bit Foundation ensure St. Louis area children in need have access to school supplies, books, seasonal clothing like winter coats, and more.
Through MTM Giving, we support organizations that tie in with our program's mission: empowering our team members to engage in their community and support philanthropic causes, with a focus on diversity, wellness, and our youth.